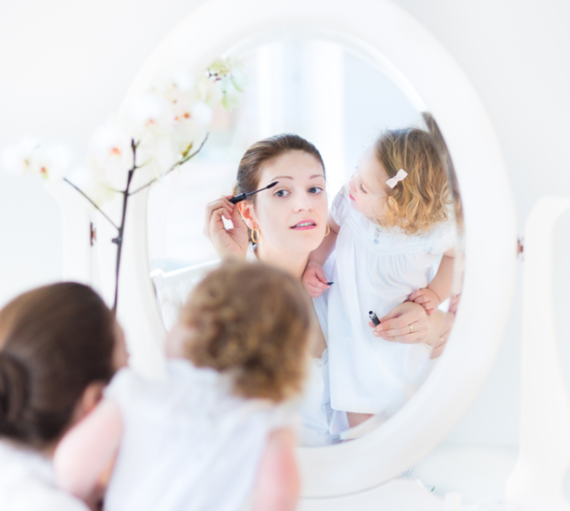 Busy mums don't have an unlimited amount of time to spend on their make-up; in fact, five minutes of peace is usually a miracle. However, no time doesn't mean no make-up, so try these beauty tips and get out the door in no time at all:
Foundation
Foundation can take a bit of blending so make sure you choose a colour that is as close to your skin tone as possible. If you choose an all-day foundation, you can skip on powder. Compact foundations are the quickest to put on compared to pumping foundation from a tube onto your hand.
Mascara
Mascara can be the part of your make-up regime that takes the most time, as you curl and layer and separate. To get it on quicker, clean the wand regularly and just do one swipe of the lashes. You'll get more product for your swipe.
Cream blush
A cream blush is so easy to apply and doesn't require as much blending as a powdered blush. You can probably apply it as you are running out the door.
Lip gloss
Finish off your look with a touch of lip gloss. Go with a clear colour so that you won't have to worry whether it is too bright or too dark for where you are going.