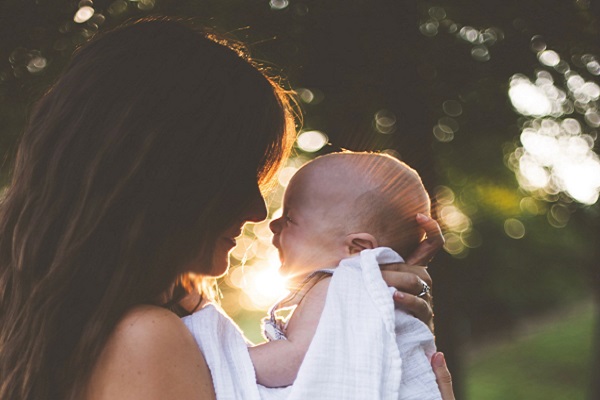 So, this stay at home mammy thing is still relatively new to me. It kind of just felt like an extended maternity leave but now it's sinking in that I am not going back to work.
Being a mammy is hard, we all know that. It's overwhelming to say the least. When I decided to become a stay at home mammy, I had envisioned a perfect life with a perfectly clean home, perfectly behaved kids, spending my days over the hob cooking hearty meals and carving out time to do amazing activities with the kids. Let's all take a moment to laugh at how naive I was.
I spend my days trying to catch up on the housework, with two smallies it's like peeing against the wind. They demand my attention every minute of the day, so getting 5 minutes to feed myself is a luxury nevermind clean the floors. There are days I don't get out of my Pjs or brush my hair.
So how to be a happier stay at home mother? Well now, if I knew that I'd have a hell of a lot of money in bank account! But I can share some tips and things that I do that help me out.
Routine. Routine is key. Kids love a routine, I love a routine. Our routine is flexible, it has to be to some extent with kids, but it helps me get a few things done everyday. There are days I have errands to run and then there are days we just want to go to the park for fresh air.
Getting up early is a big one for me. With 2 smalls it's not that hard as I'm almost always up before 7.30! But I do like to have 15 minutes on my own before they get up. I get to brush my teeth and clean my face in peace and get dressed. Once I've that done I feel awake and ready for the day.
I plan our meals for the week on Sunday mornings. I'll sit down with a cup of coffee, Matt takes the kids and I sit in relative peace and quite planning the week. This saves a lot of time and stress on me, saves money and less household waste.
I have started using a cleaning schedule. I printed off the organised mum's daily schedule. If you haven't heard of it, go check it out here. It's saved me having to do a schedule and covers everything.
Your home is your workspace so de-clutter and be organised. I'm currently in the middle of the winter de-clutter. That is I've bought the kid winter clothes, so I need to clear out their wardrobes and drawers off all summer gear and clothes that no longer fit. I bag them and donate them. I do the same with toys, although I find now we're reusing a lot of maxs old toys with Robyn. I try do this at least 3 times a year.
Having a support system is key. Being at home on your own with kids is tough. You can go without adult conversation for lengthy periods of time and that's not easy or healthy. So find your tribe. Whether it's a local mum group, a group of like minded mums online, it all really helps. If you're looking and in need, check out mumtribe Ireland here. Erica has started an amazing initiative for mums to meet and chat both in person and via whatsapp. The girls are always there, if you need advice or you just need to vent, it's therapeutic.
As your kids get older, I'm told it will get easier. (I think they'll just get their own snacks and clean their own asses). I'm hopeful it will get less hectic.