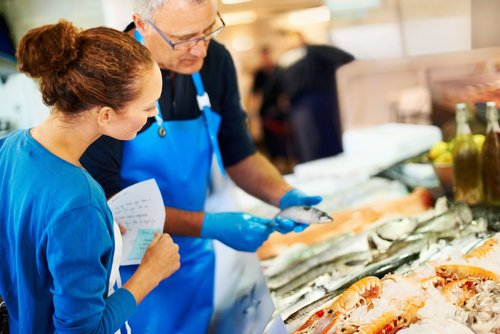 Shopping for seafood should be an adventure!
Talk to your local Seafood Circle member. They are experts and will be happy to advise you.
Be open to change. If the variety you want isn't available, simply substitute another. Fish is very versatile and one type can easily be swapped for another in a recipe.
When buying whole fish, choose fish with: bright, prominent shining eyes; bright red or pink gills; distinct skin colour and above all a clean fresh 'sea smell'.
Fillets should be translucent with no sign of discolouration.
Seafood Circle members will be happy to take on tasks you shy away from. Just ask to have your fish gutted, filleted or boned.
Refrigerate fish as soon as possible after purchase – remember it'How to buy and store fishs highly perishable and must be kept cool.
To Refrigerate
Refrigerate fish as soon as possible after purchase.
Ideally, remove the fish from its wrapping and store it on crushed ice cubes on a plate in the fridge. Cover loosely with foil. Replace the ice as it melts.
If the fish is packed in special foil wrapping by Seafood Circle Member do not remove the fish from packaging, simply refrigerate as soon as possible.
Fresh fish in good condition and properly stored should last a day or two after purchase.
Freezing Fish
All fish can be successfully frozen.
Fresh white fish can be frozen for a maximum of 6 months.
Oil-rich fish is best if used within 3 months.
Remember to freeze fish as you intend to use it. For example, cut a whole salmon into convenient portion sizes before freezing.
Do not freeze previously frozen fish.
Please do not ask your retailer to vacuum pack fresh fish, i.e. whole salmon for your convenience, as this is not safe practice.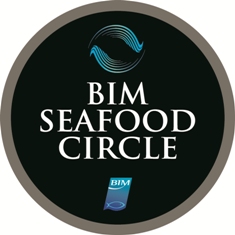 This article is brought to you by the
Seafood Circle