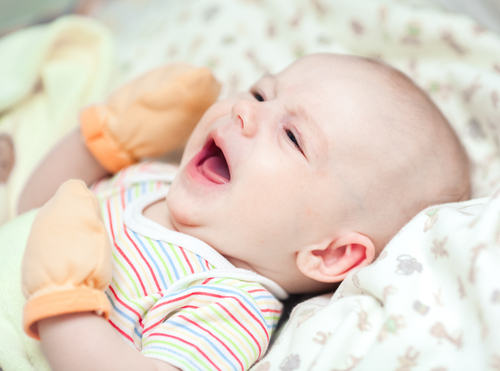 When you have a new baby in the house, your nights of sleeping soundly are well and truly over as you come to terms with the seemingly never ending night feeds.
And while it certainly won't last forever, until your little one grows out of feeding through the night, there are a few things you can do to help you cope with it.
Take naps during the day
Depending on your little one, you can be getting up for night feeds until they are six, nine or even 12 months old, and you are obviously going to be exhausted. So with this in mind it is important you try to fit time in during the day for a quick power nap. A 15/20 minute snooze in the day will recharge your batteries and give you a much-needed energy boost to keep you going.
Be prepared
Get ready for your night feeds before you even go to bed yourself. Have bottles ready, nappies to hand, bibs and spit up cloths exactly where you need them so you won't have to spend time unnecessarily looking for or making anything.
Share with your partner
If at all possible try to share the feeds with your partner. By taking turns it won't be left up to one person to do it all and suffer the sleepless nights, you will have a least a couple of nights of uninterrupted sleep a week. You will be better able to handle the nights you have to get up when you know that you won't be doing the same the next evening.
Change nappy before you feed them
If your little one has a wet or dirty nappy, make sure you change them before you feed them. This way when they are dozing off after finishing their feed you won't have to disturb them by changing them.
Have a book or music ready
Being so late in the night it can be hard to keep your eyes open and your mind concentrating on the task at hand, so to counteract this have a few magazines, books or even music and earphones near where you feed to keep you alert and focused.