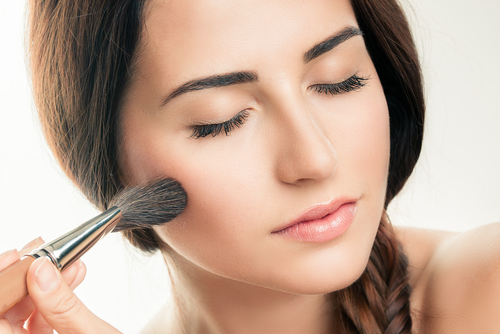 While it is always nice to go for a dramatic and exciting look for the night-time, if you are attending a special occasion during the day like a First Holy Communion or Confirmation you'll want to keep your make-up simple.
Not sure how to pull off the natural look? The following advice will help:
Cleanse and moisturise
Make sure your face is properly cleansed and moisturised to create a clear base to work with.
Use a primer
Apply a primer to your face to ensure your make-up stays on all day. Choose one with a slight sparkle to give your skin a glow or dewy look.
Keep your foundation light and breathable
Avoid using heavy foundation as it can look caked and uncomfortable during the day. Use a concealer to cover blemishes before evening out your skin tone with a light foundation shade.
Use a little powder
Use a little loose powder on oily areas of your skin to keep your foundation in place and to control shine.
Go for a rose blush
Avoid the bright rouge on your cheeks – you want to keep things muted and relaxed for daytime so go for a rose or pink blush shade.
Don't go for overly dramatic eyes
A peach or beige eyeshadow on your lids followed by a couple of coats of mascara is enough for the eye area. If you want, define the area with a black or brown liner.
Don't forget the lips
While you will want to keep your lips subtle there is no harm in using a little shimmer.