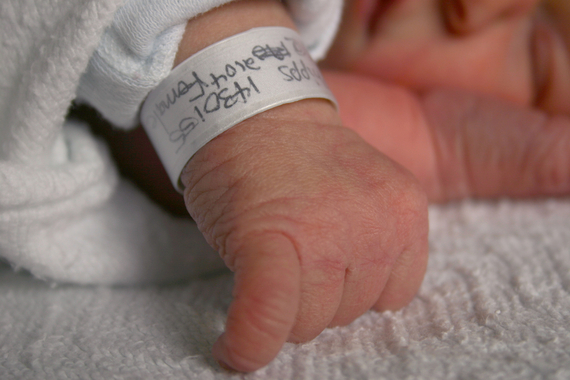 Picking a name for you baby to live with for the rest of their lives is a big task, so obviously you want to get it right the first time. But sometimes the name you decided to go with just doesn't sit right with you – but don't worry, here's how to cope with baby name regret.
Try and remember why you picked the name in the first place
Obviously you liked the name at one point, so try and remember what it was about it that appealed to you. Does it have a nice meaning or was it your Granny's name? Thinking back on your reasoning might help you feel more confident about your decision.
Don't worry about what other people think
If the reason you're worrying about the name you chose is that you don't think other people like it, then remember that it doesn't matter what they think. Obviously no one wants to give their child a name that's going to cause them grief later in life, but at the same time you don't want to pick a name just because the majority of people like it. Go with your gut instinct.
Shorten it
Maybe Elizabeth is starting to sound like a very big name for such a small little girl. Don't be afraid to shorten the name if it makes life easier, she'll probably end up doing it herself in later years anyway.
Look into the future
So Edward might sound like a very grown up name for a baby – just remember he won't be a baby forever and he might appreciate a good, strong name when he's older.
Change it
If the name is really grating on your nerves, you can always legally change it. Just make sure your 100% sure the second time around – you don't want the hassle of changing it again.