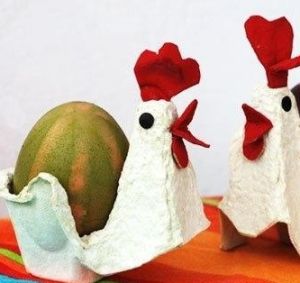 What you'll need:
Egg cartons (with 'peaks' in the middle)
Scissors
Red and green coloured card
PVA glue
Googly eyes
Instructions:
Cut out an egg cup, ensuring the pointed peak is still attached. This will be your hen's neck and face.
Using the coloured card, cut out a beak, wattle ('beard') and comb ('hair'). Glue these to your hen's face and head.
Glue the googly eyes into place and use your new egg cup to hold your Cadbury's Crème Eggs – yum!