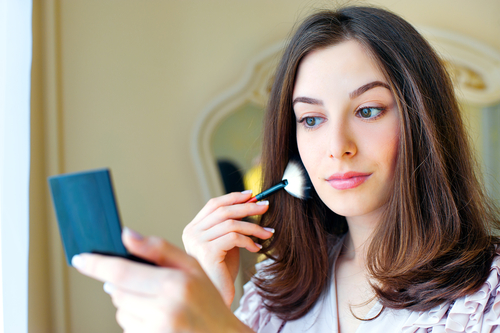 Ever wondered why celebrities' make-up and skin always looks impeccably flawless? Well, we are going to let you in on a secret, five secrets actually, to help you on your way to perfect make-up.
Make sure you have a good base
Make sure you have a good base to work with, otherwise no matter how well you apply your make-up it will never look good. This involves daily cleansing and moisturising and exfoliating at least once a week.
Use a primer
A primer helps to keep your foundation in place, even out large pores and reduce the appearance of fine lines and wrinkles, especially if it has a blurring effect.
Conceal with a brush
Concealer is the best way to hide a multitude of blemishes and is definitely needed for flawless skin, but how you apply it is vital. Make sure you use a concealer brush in short, quick motions so it sits in the blemish rather than on top of it.
Mix illuminator with your foundation
Give yourself a gorgeous natural dewy look by mixing a dab of highlighter with your foundation.
Choose a creamy blusher
A creamy blusher just along the apples of your cheeks will look more natural than blush.
Set with powder
Make sure you set everything by sweeping translucent powder across your T-zone.