With all things kids related, choosing the perfect holiday for your brood can be complicated. Finding that perfect balance of location, activities, accommodation and prices is even more important when you have little holidaymakers to consider. So that's why we at Click&Go have teamed with MummyPages to help guide you through some of the best family holiday options for 2022. And to make the decisions even easier for you, we've broken things down into travel size pieces so you can pick and choose what are the most important factors for your family.
Short Flights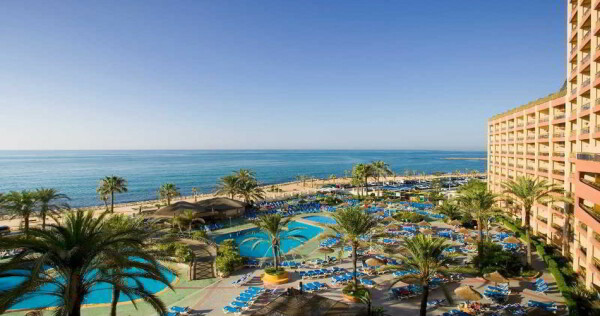 If your priority is getting the little ones to your holiday destination as swiftly and smoothly as possible, then we have three perfect sun holidays for you.
Based on 2 adults and 2 kids stay at the 4 star Sunset Beach Club Apartments at the sunny Costa Del Sol Benalmadena for just €1915.48, departing July 3rd on a room only basis.
And if you fancy taking that well deserved beach break a month earlier, we have two great options for June. Departing on the 7th, relax at the 4 star Estrela do Vau Aparthotel in the Algarve resort Praia do Vau where a self catering package will only set you back €1282.63.
Or you can head for the popular island of Majorca where a weeks Bed and Breakfast at the 4 star Eix Lagotel Hotel in Alcudia is a steal at €1373.46.
All three options offer flight times of 2hrs 40mins to 2hr 55mins so in terms of downloading entertainment for the plane, its about one Marvel movie and two episodes of the little ones favourite cartoon.
Best Value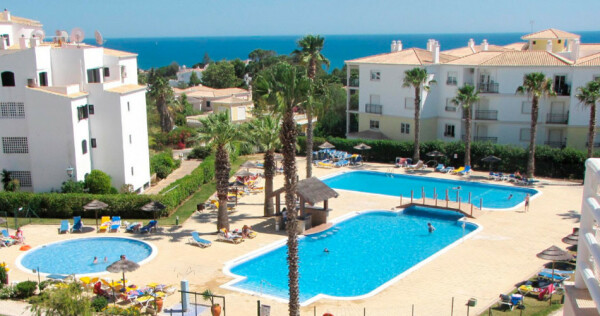 If getting the most out of our holiday budget is top of your list, then the previously mentioned package at the 4 star Estrela do Vau in Praia do Vau is hard to beat.
But if your kids are looking for thrills and spills, Salou is for you. In walking distance of the Port Aventura theme park, the 3 star CYE Holiday Centre Aparthotel is offering 7 nights on a self catering basis for €1617.92 departing August 25th.
5* Luxury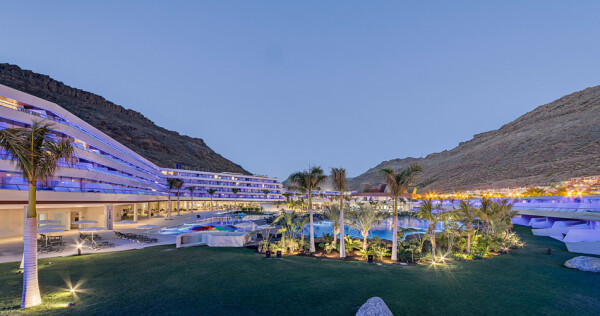 For the family that wants to spoil themselves on that celebratory post lockdown holiday, check out the stunning Radisson Blu Resort&Spa Mogan Hotel in Gran Canaria. Surprisingly good value for money, a family stay on a B&B basis will stretch to €1903.82, which we think is a pretty good deal for all that stretching out on a sun lounger time.
But for real indulgence, opt for the 5 star Monte Santo Resort Aparthotel in The Algarve's Carvoeiro, where a family stay will set you back €3651.79, departing 19th July. The hilltop resorts boasts six outdoor swimming pools, spa facilities and an all important kids club.
Waterparks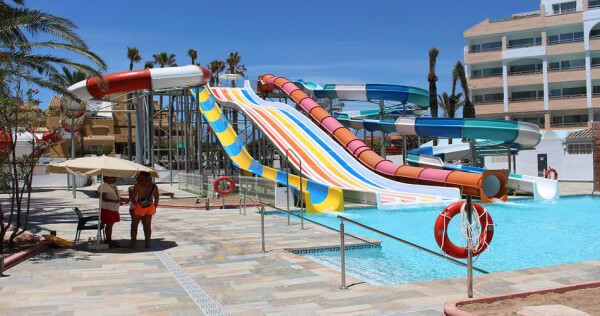 If your kids are not exactly the sunbathing and beach reading types, it's going to take a little more stimulus to keep them entertained all week. And what better way to expel all that holiday adrenaline than at the waterpark. Specifically designed for families, the Side Resort Hotel in the Turkish Antayla Area is offering an all inclusive family of four stay for €2691.78, departing June 1st. And while the kids are busy waterbombing and trying out tricks on the slides, you can indulge yourself with a spa treatment or a traditional Turkish bath.
For a Spanish option, the 4 star Playalinda Aquapark & Spa Aparthotel in Costa de Almeria is offering great value at €1157.11 for four departing 11th June on a B&B basis. The Playasol Aquapark has something for all ages with 9 metre high slides, mini golf, ping pong and a full entertainment programme.
If you are looking for an all inclusive stay, check out Majorca's 3 star Club Mac Alcudia & Waterpark Hotel, where a week will set you back €2982.03, departing 13th July. Spend your days choosing between the natural lake water sports, the water park and the eight swimming pools.
Themeparks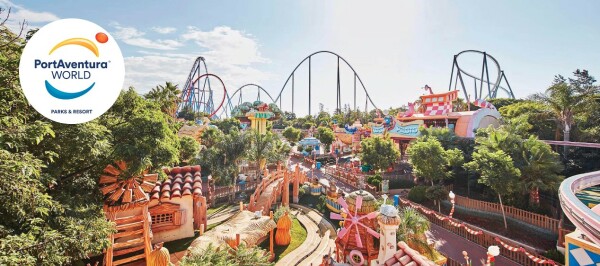 If it's going to take a little more than water sports to keep your adrenaline junkies occupied, maybe a themepark holiday is for you.
Staying in the sunny med, the 4 star Caribe Hotel at Salou-PortAventura is offering 7 nights room only for €2023.12, departing 9th June. As well as access to the PortAventura Parks, guests also receive 1 day access to Ferrari Land for all the speed demons in your family.
A stable family hit, DisneyLand Paris is offering a three night stay for a family of four for just €903.80, departing on April 25th, stay at the 3 star Explorers at Disneyland Paris Hotel on a B&B basis and watch as your kids favourite movie characters make their dreams come true. There's also a room only option at the official Disney's Santa Fe Hotel, where 3 days of childlike wonder with Mickey and friends will cost €1748.22.
If your kids fancy something a little bit different, maybe LegoLand Windsor is just the place to set their world building hearts a flutter. Stay at the 4 star Holiday Inn Slough Windsor Hotel on a room only basis for €876.99 for 2 nights, departing 28th April.
Camping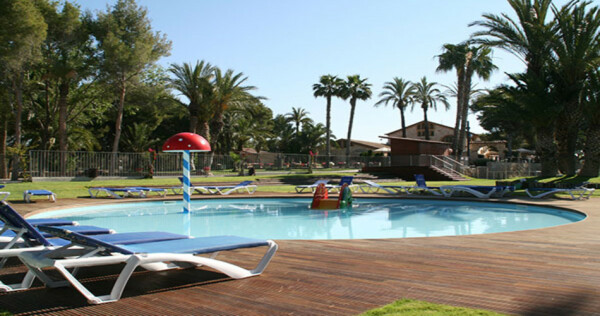 If your idea of quality family time is getting back to nature and telling stories around the fire, then a camping holiday for you.
Stay at the 4 star Vilanova Park Campsite in Costa Dorada's Vilanova i la Geltru for €1890.30 on a self catering basis, departing 4th July. The hilltop campsite has Mediterranean views, three pools, waterslides, tennis, football and a kids club.
For a south of France option, go for the 5 star Sylvamar Campsite in the Biarritz area of Labenne Ocean. Departing on July 6th, 7 nights on a self catering basis will cost €2101.18 at the 37 acre pine forest campsite, which is 20 minutes walking distance to the beach.
Orlando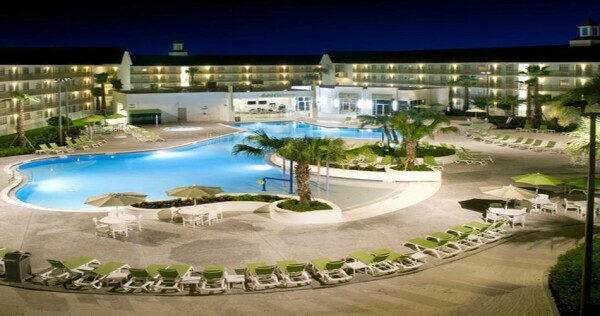 Perhaps the ultimate in family holidays, the sun soaked, fun filled USA city of Orlando is always a good time for parents and kids alike.
Stay at the 3 star Avanti Resort Hotel on a room only basis for €2299.56 for 7 nights departing on May 5th. All the top attractions such as SeaWorld, Universal Studios and Walt Disney World are just a short drive away.
However you choose to spend your quality family time away, we guarantee that any of our Click&Go top picks for MummyPages readers will be a hit in your household.
Prices are correct as of 21 Feb 2022
Brought to you by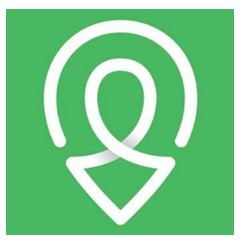 Click&Go is the leading online travel agency in Ireland. Their team of holiday experts have handpicked and vetted all hotels, apartments, aparthotels and villas that are listed on clickandgo.com. As the official holiday partner to Aer Lingus, by booking your holiday with Aer Lingus flights, you can avail of their low holiday deposit of just €1 per person!