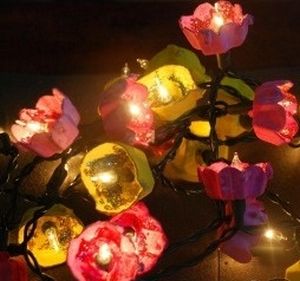 What you'll need:
1 string of fairy lights
Egg cartons
Paints
Scissors
Glitter (optional)
Instructions:
Cut out the individual cups from each egg carton.
Paint each cup whichever colour (or colours) you'd like and add some glitter if your little ones want them to sparkle.
Once they've dried, cut small holes into the centre of each cup and thread a light through each one. You can attach an egg cup to every light or leave some lights free in between the 'flowers'.
Hang them up, switch them on and remember never to leave fairy lights unattended.