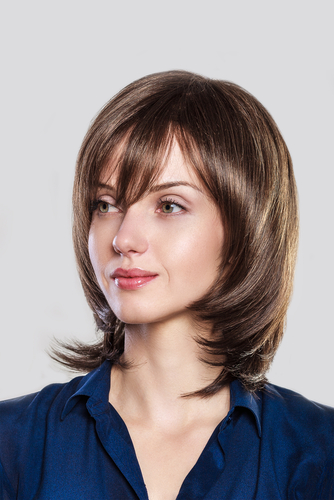 Fringes can be a great way to change up your hairstyle, but, when it comes to growing it out because it keeps getting in your eyes, it can take awhile.
In the meantime, try these easy styles:
Side plait
A side plait is great for when your fringe is just too short to be pulled into a ponytail but too long to simply let it fall in front of your eyes. Put your hair in a deep side parting and pull it all over to one side. Style into a plait and secure any loose strands with bobby pins. Finish with a little hairspray.
Centre parting
Part your hair in the centre and divide your bangs in the middle. Clip with bobby pins at the side and pull longer hair forward and over the clips.
Tight pony tail
Put a little mousse onto your fringe and brush it back with the rest of your hair. Pull into a pony tail and secure with a bobbin. Keep it in place by spraying on some hairspray.
Hair accessories
Invest in a hair band so that when you do pull your fringe back it won't be able to fall forward. Bobby pins are also great accessories and you don't have to stick to the typical brown ones.
Twist it
If you can, pull your fringe to one side and twist it. Tuck it into your hairline and secure with bobby pins. Don't forget the hairspray.