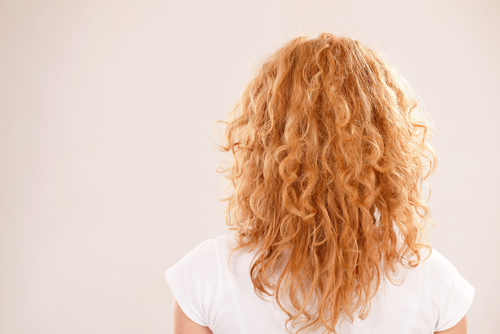 Frizzy hair can be a nightmare to control, especially on warm, humid days. However, there are a few things you can do to ensure your hair stays tame and gorgeous.
Choose products wisely
Avoid hair products that contain sulphates as it can make your hair brittle and stiff.
Natural brush
When it comes to choosing a brush, make sure you go for one with a natural bristle. It will grip the hair a lot better when you are blow drying it.
Hair oil
Apply a little oil into your hair after towel drying. However, make sure you don't do it when your hair is dry as it will be too heavy and it will just look greasy.
Conditioner
If you have thick hair, make sure you are pretty generous when it comes to conditioning and leave the conditioner in for at least three minutes.
Protect against the heat
Spritz on a heat-protective spray before you use a hairdryer or styling tool. It helps to avoid cuticle damage which can lead to frizzy hair.
Avoid alcohol
Make sure you avoid using products that contain alcohol like hairspray as it can cause you hair to go puffy.
Dry it thoroughly
Make sure you dry your hair thoroughly after the shower and avoid leaving it to air dry as it will just retain moisture making it frizzier.