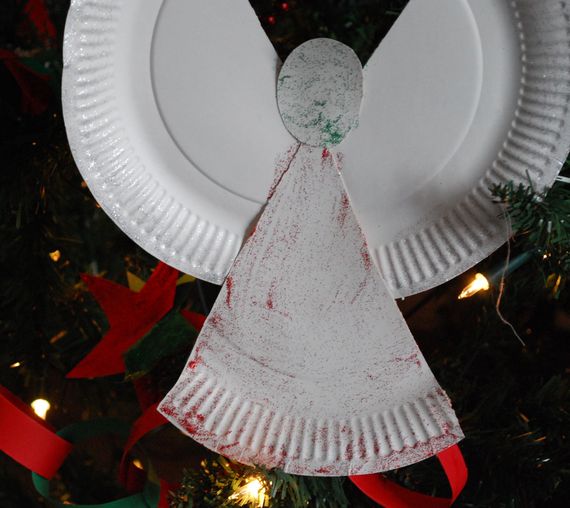 What you'll need:
Paper plates
Scissors
Glue
Glitter
Instructions:
Cut a paper plate into three parts. One part should be thicker than the other two - this will be the angel's body.
Using the smaller parts as wings

, glue these to the back of the body.

Cut a small oval shape from a another paper plate (you can also use regular white paper). Stick this to the top of the body to give your angel a face.

Decorate the angel with the glitter of your choice. If your child is older or very creative, they can be more daring in their decorating - they could even use wool to give the angel hair.

Place at the top of your

Christmas tree or on the mantel piece.