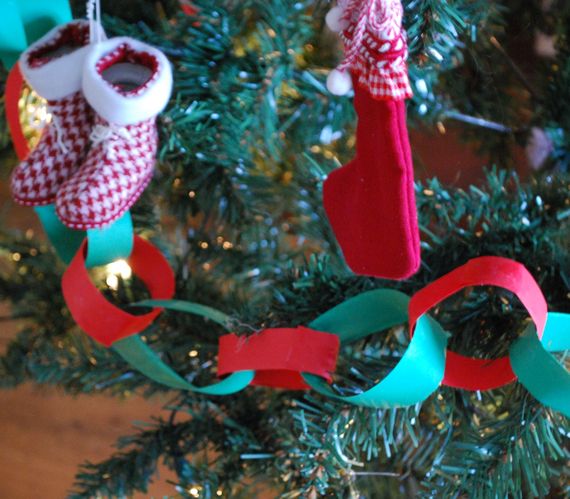 What you'll need:
Red and green card
Glue
Scissors
Instructions:
Cut the card/paper into equal strips.
Glue the either ends of one strip together to form a circle.
Place the second stripe through the first loop and again, glue the ends of this strip together.
Continue until the paper chain reaches the length you are looking for.
Hang the paper chain on a wall, from the ceiling or on a Christmas tree.