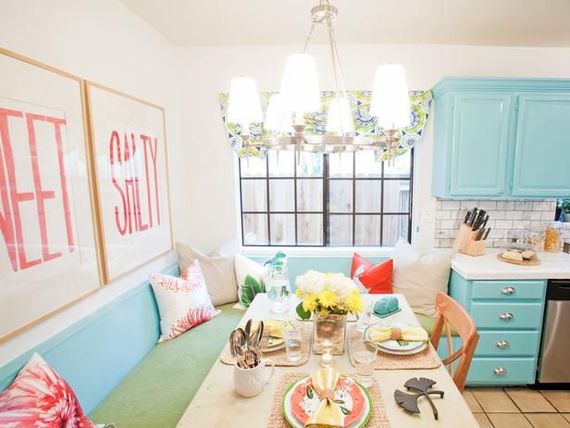 The kitchen is usually the room that is remodelled the most.
If you rent however, you may feel a little limited in how far you can go with decorating.
Here are a few ways to make the most of the space, and let your rented kitchen reflect your own tastes and needs the best.
Invest in good tools
Invest in some really good kitchen tools and appliances. You may not want to splurge out too much on the perfect whisk or place mats, but spending a little more time and money is an investment in making your kitchen the place you want to spend your time.
Less is more
In a smaller kitchen, less is definitely more. Clean out your kitchen drawers, get rid of unnecessary, broken or duplicated items and give the rest to charity.
The personal touch
Accenting with unique artwork is an easy way to give a bland kitchen your own personal touch. Try going to second-hand stores or even car boot sales to find one-of-a-kind items with a bit of extra style.
Storage with personality
Cute containers are another attractive storage solution for small kitchens. If you've run out of drawer space, pop your most-used items in a fun jar or vase.
Choose a simple palette
Even if you're not able to paint or replace cabinetry in your kitchen, you can define a colour palette through art and accessories. Sticking to a simple like theme gives your kitchen a polished feel.
Make the most of your light
Even if your kitchen is tucked away in a dark corner, using light-colored accents and adding task lighting can help it feel cosy rather than constrained.
Image via Pinterest.