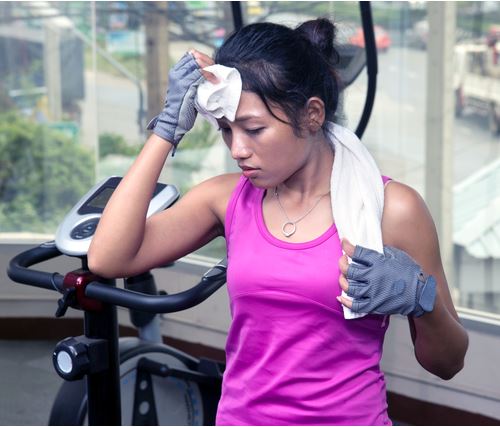 Heading to the gym or even going for a run outside is a great way to stay fit and healthy, but it can leave your skin looking a little undesirable.
However, you don't need to sacrifice good skin for a toned body, with a little bit of care you can have both.
1. Take off your make-up
Never work out with a face full of make-up. it will simply mix with your sweat, clog your pores and leave your skin unable to breathe.
2. Give your equipment a quick clean
Weights and machines are coated in other people's bacteria, and you can guess what happens when you put your hands to your face after touching them? Yes, you get a face full of spots.
3. Wash your face straight after a workout
First things first, as soon as you are finished give your face a good cleanse. Do it before you even get in the shower with lukewarm water to get rid of the build up of sweat.
4. Don't apply make-up straight after
Give your body a chance to cool down before you apply your foundation; allow it to reduce its temperature naturally by drinking cold water.
5. Keep your headband off your face
If you are wearing a headband, make sure you keep it directly off your face as it can cause a build up of oil and dirt.