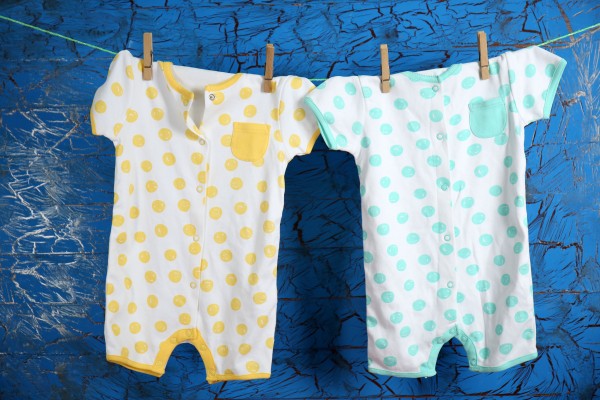 They say nothing really prepares you for a baby, but we would say that nothing prepares you for the baby laundry.
It's overwhelming: blankets, bibs, rompers, vests, towels what seems like hundreds of babygros – and you're not doing it once a week; oh no, this kind of washing is daily.
But trust us, there ARE ways to make getting through that baby laundry easier and quicker. Try our top tips:
1. Treat stains straight away
If you've reached the weaning stage particularly, you'll know that whatever can be covered in food, will be covered in food. So treat stains straight away by quickly hand washing in some detergent or soaking in water. By doing this, the stains won't have time to settle into the fabric and clothes should come out of the machine without needing a rewash.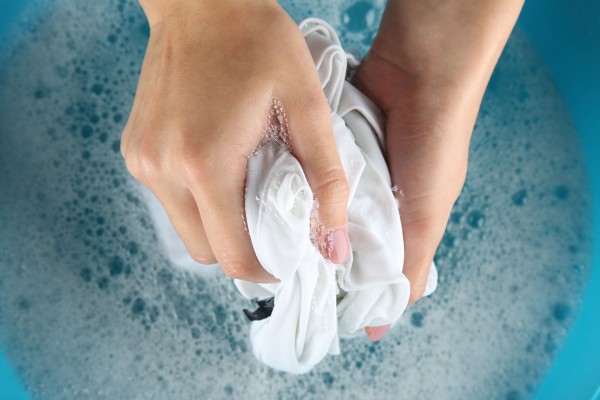 2. Use a laundry basket to empty the dryer
A handy tip is to fold the clothes straight from the dryer into your laundry basket. This means you won't be leaving them in piles around the house to fold at a later time. When you fold straight away, you can bring the basket to the bedrooms to pop the clothes into the correct drawers – and it's done.
3. Set a routine – and stick to it
Consistency is key, so choose a routine that will work for you, and stick to it religiously. We say what will work for you, because all households are different. Do you have one free day to get it all done each week? Or can you put a load on each evening of whatever's in the washing basket? Or if you've a big family, perhaps it would work to do one person's washing a week? Trial a few different routines and see which one suits you best.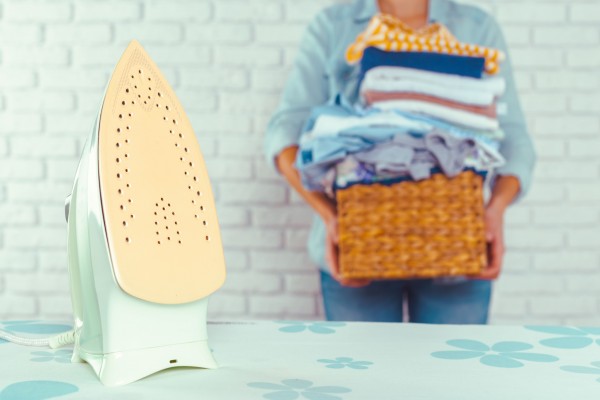 4. Set a timer
The key to getting through your laundry is immediacy, so if possible, set a timer and commit to unloading the machine as soon as the cycle is over. We've all put off unloading the washing machine at one point or another, but this can mean we end up finding the task far more arduous than it has to be when we finally get round to it.
5. Label your washing baskets
Pre-sort your clothes easily by having a designated basket for each 'category', like whites, colours, delicates and denims. This is WAY more time efficient than throwing everything in one basket and sorting it before putting into the washing machine.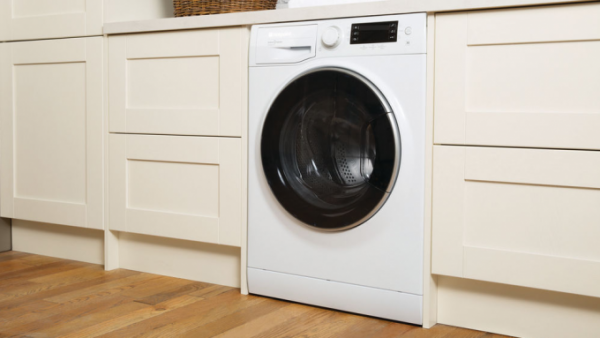 Oh, and another way to blitz that baby wash is to pop your clothes into the Hotpoint Ultima S-Line, which actually comes with a baby cycle. Hallelujah! This setting has been specially designed to wash bulky loads of bedding and towels efficiently in just under two hours, with great cleaning performance. For more info, visit the website here.