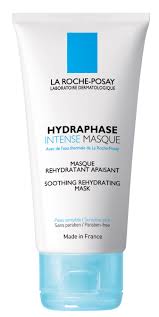 Considering skin is made up of 70% water, it's no wonder that dehydration can make it look dull and tired and even cause premature ageing.
Sensitive skin experts La Roche-Posay have launched the latest addition to their Hydraphase franchise – the new Hydraphase Intense Mask.
Dehydration causes a reduction in natural Hyaluronic Acid levels, causing the skin to grow weak and lose matter and flexibility. Hydraphase Intense Mask is enriched with Hyaluronic Acid fragments and La Roche-Posay's Thermal Spring Water, which soothes skin and provides intense hydration.
The light gel-cream immediately infuses and retains water in the skin for optimal hydration, with 72% of women reporting an intensely soothing, long-lasting effect.
Hydraphase Intense Mask is suitable for all skin types and is available in pharmacies nationwide.
RRP: €16:50