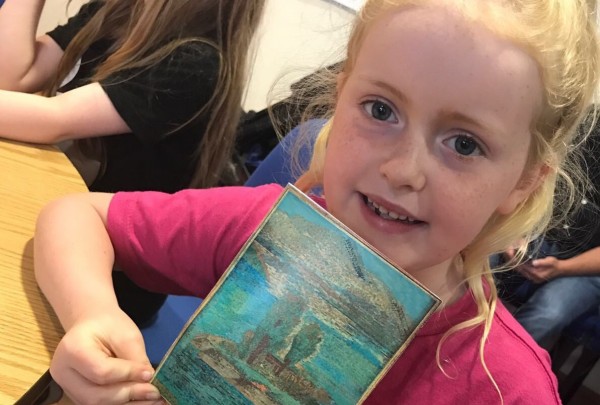 We had a fantastic afternoon last Tuesday, on our trip to the National Library of Ireland.
To be honest, we really didn't know what to expect, but we wanted to try something a little different – and we were so glad we paid a visit!
Firstly, the staff could not have been nicer. All of the children were welcomed by two really friendly girls from the library, who explained a little about what was going to happen for the day.
There's almost a magical quality about the library and its ornate rooms, and it was the perfect spot for some fun learning and activities.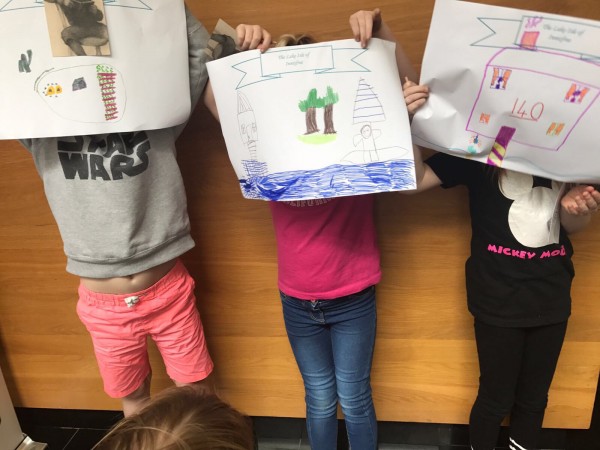 The session started off in a gorgeous bright room – the ideal spot to sit down to learn a little about the famous poet, William Butler Yeats. Everything was discussed in child-friendly terms, which I was really impressed by.
The children were told all about The Lake Isle of Inisfree, then they listened to a reading of the poem before being brought through a 'secret door' (the kids loved that detail) to the Yeats exhibition.
Again, it was all explained in very child-friendly and engaging terms, and the kids were all really interested. There were plenty of questions from the captivated audience – always a good sign!
The fun didn't stop there! After popping back to the room where we started the adventure, the children were all given paper and pencils to draw their own interpretation of the Lake Isle of Inisfree, based on everything they had seen and heard – it was amazing, and you could tell that they had learned a lot.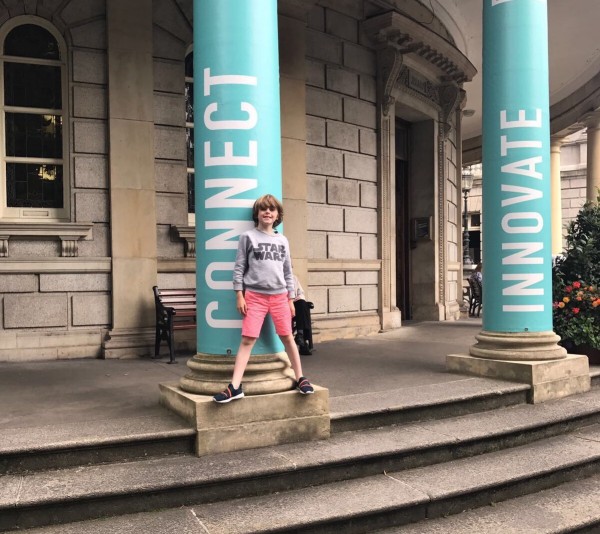 The session was a total success, with all of the children delighted to be given invitations back to the library for its 140th birthday, on August 12.
When I say that the library thought of everything, I mean it. Luca, our two-year-old, was a little young for sitting and listening, but he was given crayons and colouring pages to keep him entertained. The staff were also happy for him to roam around and explore a little, which was great.
All in all, we had a great afternoon – one I would highly recommend to another family. While the children will have fun and enjoy plenty of learning, it's also a great way to cultivate a love for the library.
For more information about events on at the National Library of Ireland, check out
this link.