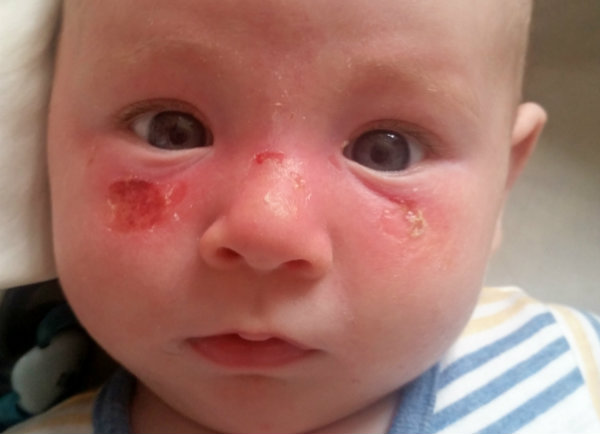 A young mum is warning parents about the dangers of the autumn sunshine after her four month old baby was left with weeping blisters across his face after a day at the seaside.
Co Down-resident Alex Dodds, 20, was left distraught when a family day out left her baby, Jacob, with severe sunburn all over his face.
The young mother admitted that while she had applied sun cream, she did not reapply it after the weather seemed to take a turn for the worse.
The redness and blisters did not appear until the day after and Alex added that she was worried strangers would assume she was a bad parent.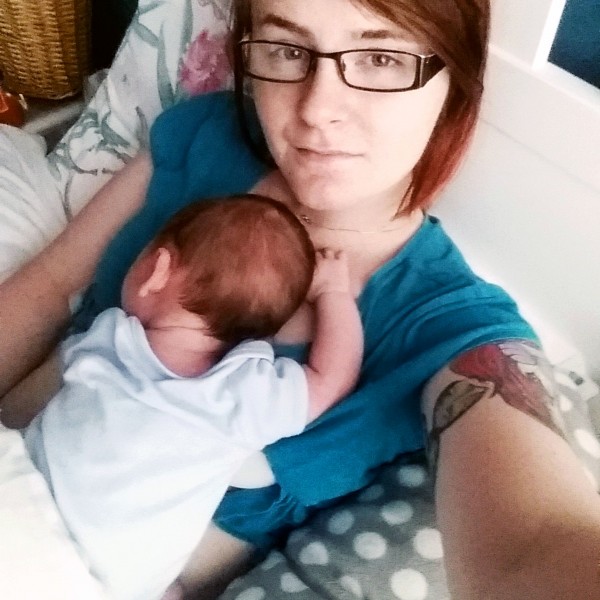 Since making a full recovery after the incident, which took place on August 22, Alex is now sharing Jacob's story as a warning to other mums about how strong the sun can be, even through the clouds.
Alex, a full time mum, said: "I didn't notice that his little face was all swollen and his eyes were a little sunk until the next day.
"I just wanted to sit and cry, I felt so horrible, and he didn't moan at all which made me feel even worse.
"It was a cloudy day last month when I decided to go to the seaside in Belfast, it was hot but I had already smothered him in sun cream already.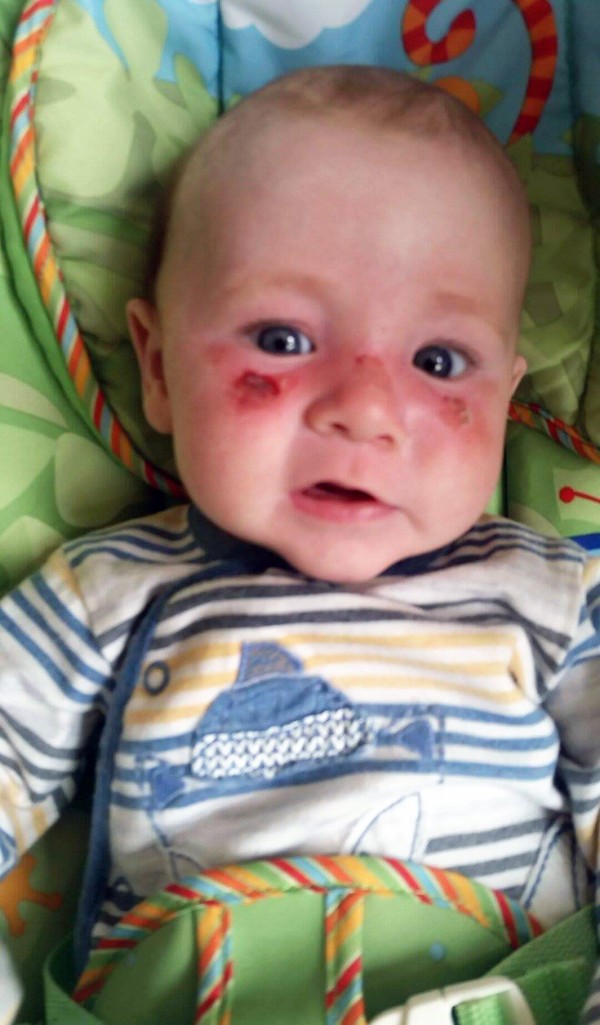 "He was wearing trousers and a top that covered most of his arms so I didn't worry about reapplying, and the sun wasn't shining.
She said: "It was cloudy and the sun was hidden so my initial thought was 'it's bloody freezing so there's no way he would get burnt'.
"I didn't reapply the sunburn after the recommended one or two hours and the water must have reflected onto his face, I feel so bad about it.
"The next day I noticed two huge blisters appear on his face, I immediately panicked and called the doctors."
Alex, who took Jacob straight to see her GP, was given a selection of creams to help ease the burns.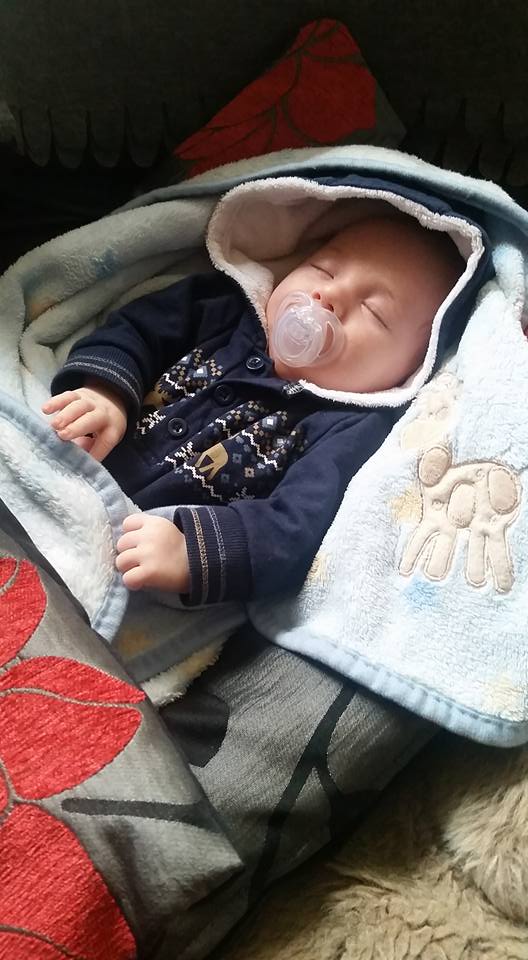 She said: "I was told that the left side of his face would heal without medication but the right side needed to be treated.
"I have never heard of any babies who have suffered sun burn like this before, and the sun was behind the clouds as well.
"I thought of not even applying sun cream at all before we left the house, I'm still in shock at the seriousness of my poor baby's face."
Alex warns other mothers to look after their children's sensitive skin and not only constantly apply sun cream, but keep their faces out of strong wind and sunshine.
She said: "I urge mothers to plaster their children in sun cream regardless of whether the sun is out or not.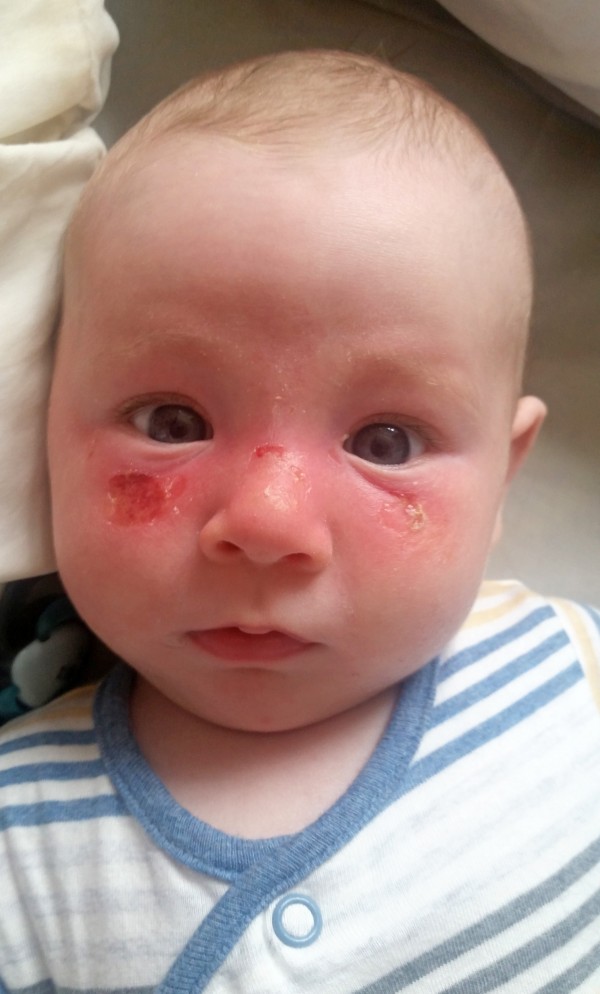 "It's a horrible thing to see such a young child burnt and I don't wish it upon anybody.
"Thankfully I was given flamazine cream and sterile water to clean the wound after the blisters had popped, the doctors were really good to me.
"After the whole ordeal, I've now been applying sun cream to my baby every time we need to leave the house.
"I bring a factor 50 bottle with me everywhere as I definitely don't want this happening again.
"I'm a first time mum and I'm still learning, but I've definitely learnt my lesson on this one."
SHARE this story to warn parents of the importance of reapplying sun-cream