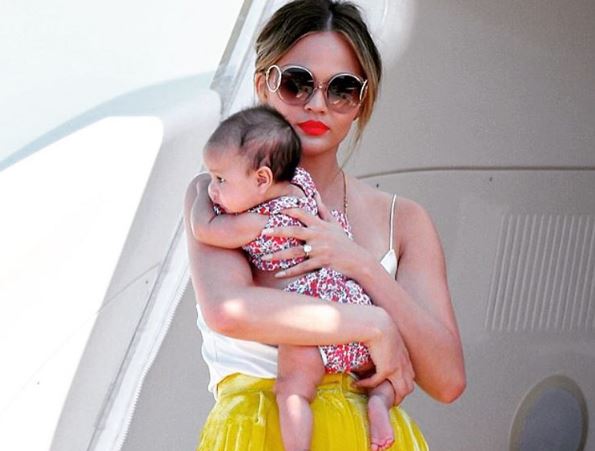 Chrissy Teigen welcomed baby Luna Simone at the start of the year, and ever since then she has treated us to some utterly gorgeous photos of her little girl.
Whether it's of baby Luna in the bath or playing on the ground, the Sports Illustrated model definitely does not disappoint when sharing insights into her family life on Instagram.
And the latest snap of her daughter is of no expectation!
Taking to the social media page, the mum-of-one captioned the photo of her little one wearing a chef hat: "I have dreamed of this day."
However, while Chrissy is clearly delighted with her daughter's accessory, baby Luna doesn't look so chuffed!
The post comes not long after the 30-year-old revealed that she still doesn't feel comfortable at the thoughts of wearing a bikini.
"Every shoot I have right now, I request all one-pieces or anything high-waisted. I'm still definitely not comfortable," she said in an interview with People.
"I think I'm fine in clothes. But am I comfortable naked or in a bikini? Not exactly yet."
SHARE to remind a fellow new mum that she's not alone.