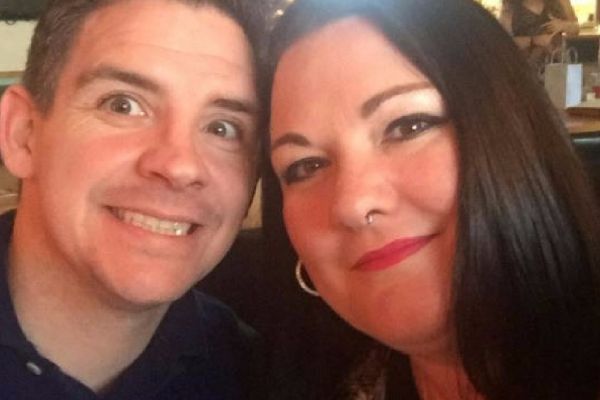 Mum Leanne Allen was concerned about her health. She has been suffering from fatigue, kidney problems and swollen legs for months.
With two teenagers to care for, Leanne wanted to get her problems checked out properly and visited the hospital for an MRI scan.
The 37-year-old from Gosport became alarmed when the doctor told her they'd found something on her scan, according to HuffPost.
"Straightaway I was panicked, thinking they'd found a tumour", Leanne said.
But what happened next shocked her even more. "When she then told me I was pregnant I nearly fell off the bed. And when she went on to say I was 31 weeks, I just went into shock".
Leanne had a miscarriage some months earlier and her husband Kevin had undergone a vasectomy since. She thought having another child would be impossible.
As doctors feared Leanne was suffering from pre-eclampsia due to her symptoms, they decided to deliver her baby as soon as possible.
Leanne was booked in for an emergency C-section and a baby girl was delivered. Leanne decided to call the little one Harley.
Leanne decided to break the news to her older children Jayme, 14 and Mitchell,12, that they had a new sibling and recorded their incredulous reactions on video.
She said: "We found something on my kidneys, which has been a shock. I needed to have an operation to have it taken out yesterday," she told the worried adolescents.
"Now it's out, and I seem to be getting better. I wanted to see if you wanted to see what they took out of me".
The youngsters were left stunned when she presented them with a photo of baby Harley.
"You have a new baby sister", she announced proudly. "No way! What?" a bemused Mitchell asked as Jayme covered her mouth in shock.
They soon got to meet their little sister and looked thrilled to bits.
Harley is still in intensive care but doctors expect to be able to let her go home in a few weeks, giving Leanne and Kevin time to prepare for her arrival.
The couple are thrilled to bits to have a healthy baby after Leanne's miscarriage. Congratulations to them, baby Harley is just adorable!