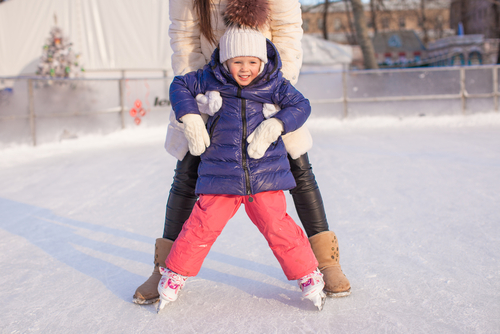 One of the many benefits of winter is getting to go ice skating – the freezing cold, the awkwardness of trying to stay up coupled with the fear of falling all make for a pretty fun time.
Now that we have entered November, there are loads popping up everywhere.
Here are seven that you need to go to:
Dundrum on Ice
This has proved very popular with many families all over Dublin. Located in Dundrum Town Centre, it is a great place to introduce kids to skating. Open now.
Dundalk On Ice
Located on Market Square, this outdoor ice rink will be open from Friday, 21st November.
Cork On Ice
Set up under a marquee at Mahon Point Shopping Centre, this is fast becoming a Christmas tradition. Open from Friday, 7th November.
Waterford On Ice
For the second year, Waterford City will have its own real rink on Merchants Quay. Located in the car park, it will be open from Thursday, 20th November.
Whitley Bay Ice Rink
Available all year, this ice rink located in Tyne and Wear is a great excuse to get your skates on.
Link Centre
Located in Swindon, this ice rink is open all year round and is fairly inexpensive.
Planet Ice
Cardiff's Planet Ice also open all year and even does parent and toddler sessions.