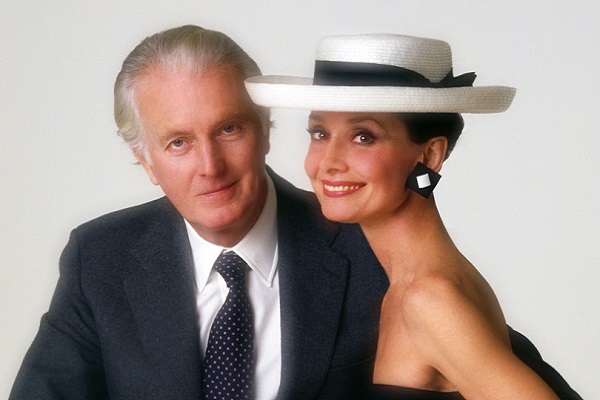 The fashion world is in mourning following the death of one of the most influential designers.
The iconic fashion designer Hubert de Givenchy has passed away at the age of 91, his family have confirmed.
The designer was best known for 'the little black dress' and styled many stars including Audrey Hepburn, Greta Garbo, Princess Grace of Monaco, Jackie Kennedy Onassis and Elizabeth Taylor.
One of the most influential fashion designers of our time, Hubert de Givenchy, has passed away at the age of 91.

"The dress must follow the body of a woman, not the body following the shape of the dress." pic.twitter.com/q6902cULB6

— IAMFASHION (@IAMFASHlON) March 12, 2018
His partner Philippe Venet confirmed that the French designer died in his sleep on Saturday.
He told AFP, "It is with huge sadness that we inform you that Hubert Taffin de Givenchy has died."
RIP legendary fashion designer Hubert de Givenchy, who styled Audrey Hepburn in films like BREAKFAST AT TIFFANY'S ('61) pic.twitter.com/0wduiIpntw

— TCM (@tcm) March 12, 2018

The House of Givenchy tweeted, "The House of Givenchy is sad to report the passing of its founder Hubert de Givenchy, a major personality of the world of French Haute Couture and a gentleman who symbolized Parisian chic and elegance for more than half a century."
They added, "He will be greatly missed."

Hubert de Givenchy dies at 91. Your chic, minimalist with a splash of wit approach showed us that less is more when it comes to fashion. Now time to reunite with your BFF Funny Face and have a fabulous Breakfast at Tiffany's. #RestInPeace #RIP @Givenchy pic.twitter.com/DkWQj1wh3n

— Tom & Lorenzo (@tomandlorenzo) March 12, 2018
His family has asked mourners to donate to Unicef in honour of Givenchy.