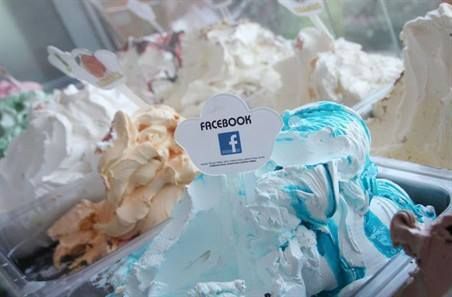 Have you ever wondered what Facebook tastes like?
Well, the two ice-cream makers behind Valentino Ice Cream Shop on Croatia's Murter Island have solved this never-asked question.
After co- owner Admir Adil noticed the amount of time his daughter was spending on Facebook, he decided he'd create a flavour just for the social media obsessed.
Reports say Facebook-flavoured ice-cream tastes like "sugary sweets and chewing gum" and is created by mixing vanilla ice-cream with blue syrup.
The ice-cream is already a hit in the town with passersby drawn to rather bizarre flavour.
This just might top the Spaghetti Ice-Cream that has spread to New York from Germany …