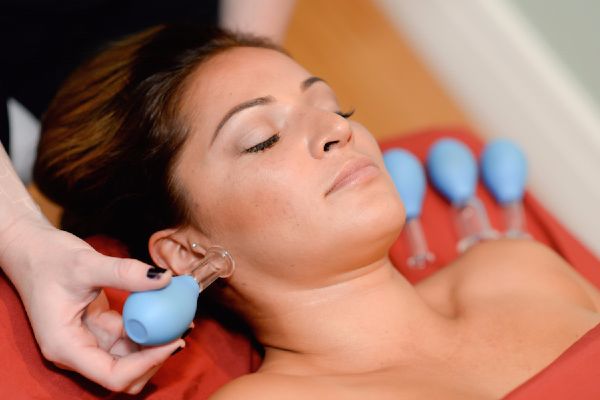 Do we all remember watching the Olympics last summer, and being absolutely perplexed by the large purple circles all over the professional swimmers?
Well, that process is called 'cupping', and it is an ancient form of alternative medicine in which a therapist puts special cups on your skin for a few minutes, to create suction.
Why, though? Well, people get it to help with pain, inflammation, blood flow, relaxation and well-being, and as a type of deep-tissue massage - which explains why sporting superstars are all over it.
However, this trend has moved on, and people are now undergoing 'face cupping' as a way to achieve a glowing complexion.
According to Shellie Goldstein, an acupuncturist who performed facial cupping on Vogue's Eviana Hartman, the process "improves skin circulation, encourages lymph drainage, tones tissue that is flaccid, and relaxes tightness".
"It increases the diffusion and receptivity of skin cell nutrients, stimulates collagen and elastin, and restores new skin tissue."
Oh, and in case you were wondering, you will NOT be left with big circular bruises all over your face - it is far more gentle than traditional cupping.
"It's a great thing to do before a big event. It gives you that lifted, sculpted look," Goldstein went on to explain. So, if you have an important even on the horizon, facial cupping might be for you.
The good news? You can actually purchase your own cupping equipment online, which will take the edge off those expensive salon prices.
Give it a whirl, if you dare, and let us know how you get on.