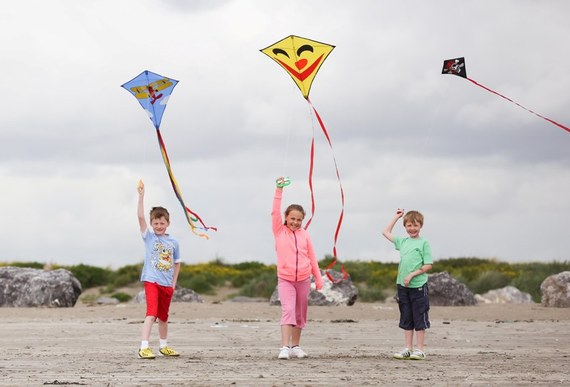 With the weather set to soar this weekend, we can't think of a better way to spend a Sunday afternoon than at the Dublin Kite Festival. The event takes place on Sunday 2nd June at North Bull Island, Clontarf, Dublin 3 and promises to be a filled with exhilerating fun for all the family.
The festival kicks off at 11am with free entertainment all day long there is no better way to spend your June Bank Holiday weekend than reliving childhood memories of kite flying and having fun with friends and family.
This years Dublin Kite Festival will attract kite fliers and spectators from across Ireland and overseas and is sure to be an invigorating event from start to finish. The Festival will challenge kite enthusiasts from all over Ireland and abroad to show off their stunt skills and compete for a number of awards across a wide range of categories including; most aerodynamic kite, most beautiful kite and funniest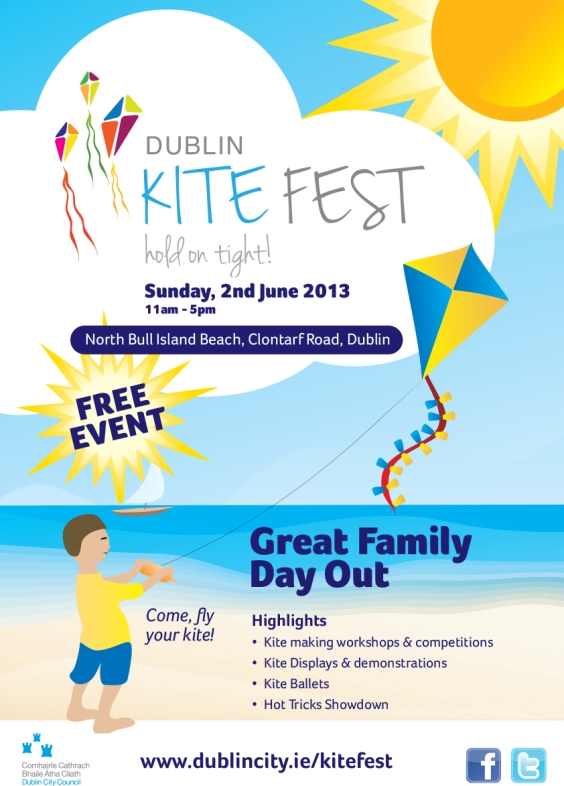 kite of the day.
Some of the key festival highlights from the day will include a stunningly displays of original hand-made kites; exciting flight demonstrations by Master kitemakers from around the country; children's kite making workshops; kite making competition and a 'Hot Tricks' showdown from professional kite fliers. The ultimate Pièce de résistance of the action packed day will be a Kite Ballet demonstration, flying kites to music.