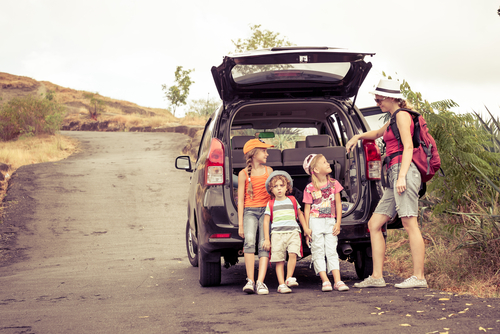 This summer, stock the car with camping gear and food and head off on the road trip of a lifetime.
Looking for inspiration? These four trips need to be added to your bucket list:
Route 500, Germany
Forget Route 66 in America, this trip takes you through the Black Forest in Germany treating you to incredible scenery. Head from Freudenstadt to Baden-Baden, and stop for a bite to eat or a wander around in one of the many villages you'll pass through.
Amalfi Coast, Italy
Head south for a road trip of a lifetime. Driving along the beautiful Amalfi Coast you will feel like you have been taken back in time. Each village is an architecture's dream with the colourful buildings dotted all over the mountain.
La Route des Grandes Alpes, France
For a trip with a difference, head to the Alps in France. Not only will you be treated to plenty of stunning views but the 684km drive from Thonon-les-Bains and Menton will take you through four national parks and right passed the Geneva Lake.
Furka Pass, Switzerland
Located in the central Swiss Alps this incredible drive will take you right passed the Rhone Glacier. Starting in Furkastrasse and ending in Hospental you'll drive over immaculate roads, passed beautiful unforgettable views.