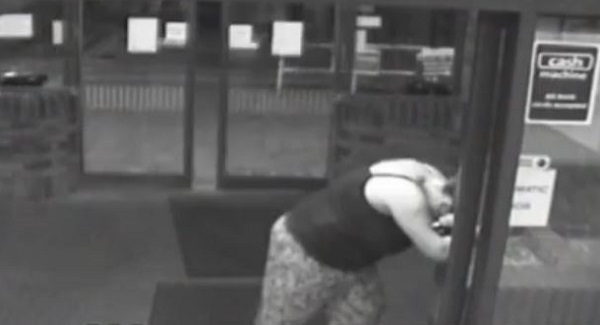 Many of you will no doubt recall being in labour for hours on end before finally welcoming your little one into the world. You are likely to be amazed then, when you see how the delivery of little Lucy Stubbins went.
Mum Jessica, from Scunthorpe in England, has made headlines around the world after footage captured her giving birth to her daughter in less than a minute, at the entrance to the hospital.
Jessica and husband Tom appeared on Good Morning Britain to share their unbelievable story, recalling how the dramatic scene unfolded as Dad parked the car.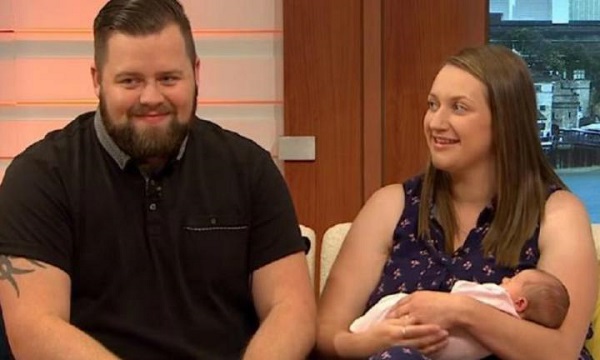 After feeling a 'twinge', Jessica asked Tom to drop her at the door of the hospital, but it wasn't long before Lucy started to make her presence known.
"I tried to close the door really quick and as I got out, I knew she was on her way. She was coming, there was no stopping her," she said.
CCTV footage was then played, showing Jessica holding herself up against the wall of the hospital's entrance. She then pulls down her trousers and places her hands down low – and catches her baby as she emerges.
As you can imagine, husband Tom was in complete shock as he met Jessica at the door already holding their daughter, Lucy.
A nurse who had been heading on her break witnessed the scene and came to the couple's aid. Jessica and Lucy were then wheeled inside the hospital for treatment.
The couple are also parents to two-year-old daughter Penny.
SHARE with a fellow mum or mum-to-be who will be totally amazed by this story.