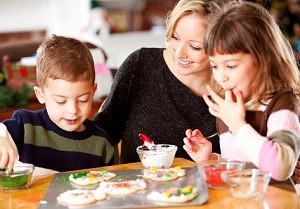 While it's important to get our little ones out in the air to brush away the cobwebs, the weather has made that a little more difficult than usual. Boredom is not an option, however, and these fun indoor activities will ensure your little one can make the most of their time off.
Baking
Kids are never too young to enjoy a day in the kitchen with mum or dad, and it's both educational and fun. Baking and cooking are essential life skills, so it's a good idea to get your child learning the art at as young an age as possible. The beauty of this exercise is that it is ageless and it is one of the most productive ways for your child to spend their free time.
Cinema date
Maybe it's a film that your little one has been hinting about for a while, or perhaps it's a screening of a favourite of your own, but a trip to the cinema is a lovely way to bond with your little one while igniting their imagination with a new story. This one is best kept for that inevitable rainy day!
Crafts
Your child will never be bored once they have some craft materials and an assignment! Crafts are a great way to keep your child productive over the midterm, while also teaching them new skills and keeping their brains engaged.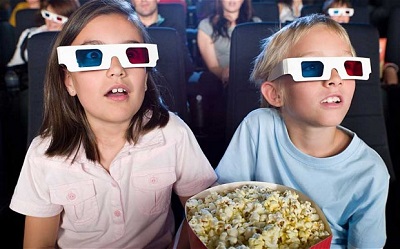 Tea parties and movie days
Why not turn your daughter's playdate into a tea party? Get some of the girls around, lay out some of your prettiest cups and saucers, and put those freshly baked cakes to good use! For the boys, a DVD day with popcorn and blankets is a fun alternative.
Pampering day
This is one for the daughters! Little girls love playing with their mum's makeup, so why not treat them to some girl time? Lay out the face mask and nail varnish, and put the girly tunes on to make it special.