About:
Inishowen Maritime Museum & Planetarium is located along the banks of the beautiful Lough Foyle over looking Greencastle Harbour and is a very popular attraction for visitors to the area. The museum offers exhibits of a nautical theme, and history on display is specific to the Lough Foyle area.
The Lough was a base for the British Royal Navy and at the end of World War II, German U-boats were brought up the Foyle to Derry, and there are exhibitions on the Lough's role in this part of history. There are also exhibitions on the Basking Shark, Malin Head Radio Station, Irish Navy services, Shipwrecks, and lots more.
The multi-media planetarium shows visitors all about the solar system and gives a detailed tour of the planets, moons, asteroids and comets. There is a choice of four shows each day, and shows are updated with data from recent space missions. Education and entertainment are combined at the Planetarium to ensure families have a memorable experience.
Location: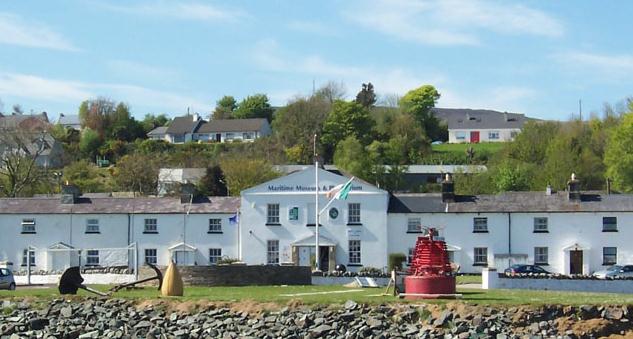 Old Coast Guard Station
Greencastle
Inishowen
Donegal
Opening hours:
Monday to Saturday: 9.15am to 5.30pm
Sunday: 12pm to 5.30pm
Prices:
Museum Admission: €5.00
Museum & Planetarium Admission Combined: €10.00
Children, students and senior citizens: €3.00 for Museum, €6.00 for Museum & Planetarium
Additional charge if attending more than one planetarium show
Family & Group rates available
Website:
This summer, Danone Actimel are giving away '2 for 1' activity passes to this and lots of other wonderful venues across Ireland. For more information on this promotion,
click here
.