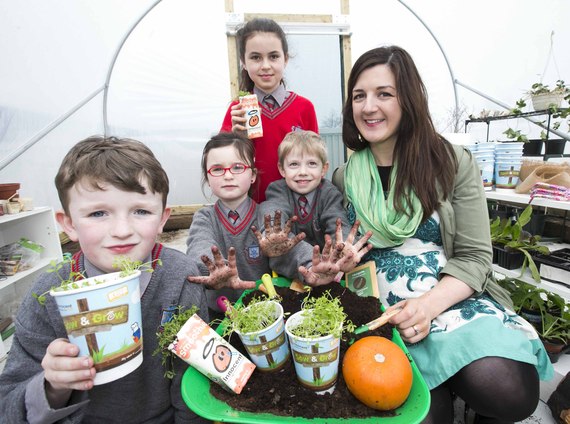 Most mums know about the importance of providing their kids with a balanced diet, however, this can sometimes be easier said than done. In particular, getting their little ones to eat their greens is something many mums the length and breadth of the country can relate to.
However, now with the help of innocent smoothies and GIY, not only will our children learn about how to make healthier food choices, they will also experience first-hand how to grow their own vegetables.
The innocent & GIY Sow & Grow campaign was officially launched by chef Lilly Higgins and Minister for Education and Skills Jan O'Sullivan on the 11th of March this year. Commenting at the event, Minister O'Sullivan said, "This is a fantastic educational initiative. It provides young students with the opportunity to grow their own and to see at first hand the very real link between the land and what is on their plates."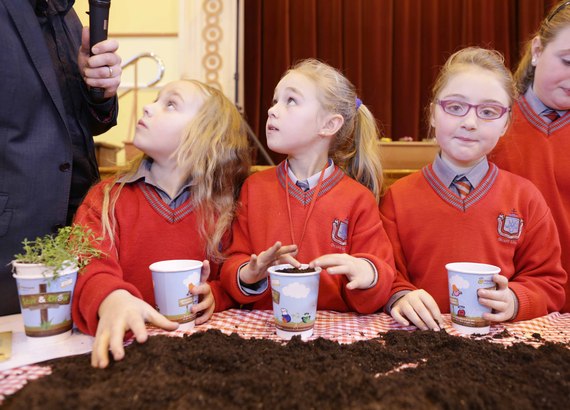 This year 650 free Sow & Grow packs containing pots, seeds, soil, lesson plans and growing guides will be given out to schools all over Ireland. Schools can register by visiting
www.innocentdrinks.ie/sowandgrow
.
The number of packs to be given away is limited, but schools can still register and take part in the scheme by growing their own veg. Registered schools are asked to write about, or upload photos of their growing progress, and for every school that does, they will receive a Sow & Grow certificate. Those schools taking part will also be in with a chance to win a class trip to the 2015 Bloom Festival and Dublin Zoo, €500 of gardening equipment and 1 year's growing support from GIY.
Right now, 20,000 kids around Ireland are growing their own produce in their classrooms. To learn more about Sow & Grow,
click here
.