Hold onto your hats, photography enthusiasts, because FUJIFILM is at it again, and this time they've shrunk the magic of INSTAX down to palm size! Today, FUJIFILM Europe GmbH, Imaging Solutions Division, introduces its latest creation, the INSTAX Pal digital camera, a delightful addition to the INSTAX family that's about to revolutionize the way you capture and share life's moments.
For those not in the know, INSTAX has been our go-to source for instant photographic joy since 1998, and in 2023, they're celebrating their 25th anniversary in style. But what's so special about the INSTAX Pal, you ask? Well, it's the first of its kind, an adorable "shoot" only product in the INSTAX series that fits right in the palm of your hand!
With the INSTAX Pal, you can effortlessly snap your favourite moments and send them straight to your smartphone via Bluetooth, thanks to the dedicated INSTAX Pal smartphone app. And when you're ready to take your memories from the digital realm to the physical world, you can print your images in mini, SQUARE, or WIDE formats using an INSTAX Link series printer or one of the instant hybrid cameras like the INSTAX mini Evo and INSTAX mini LiPlay. Talk about versatility!
But that's not all – the INSTAX Pal isn't just a camera; it's a creative powerhouse. Here's why we're so excited:
1. Perfectly pocket-sized: This little gem of a camera fits snugly in your palm, making it the ultimate on-the-go companion for capturing spontaneous moments. Plus, its wide-angle lens is perfect for those group shots.
2. Be a part of the picture: With the dedicated smartphone app, you can take remote shots and see exactly what your camera sees on your smartphone. Say goodbye to awkward group selfies!
3. Capture the perfect moment: The Interval Shooting feature lets you take continuous shots at 3-second intervals, giving you the power to choose the best shot later.
4. Animated memories: Create flipbook-style animations by combining multiple images into a single video. If you print it, it becomes an INSTAX print with a QR code. Scan it to relive the magic!
5. Link up and print: The L [Link] Mode lets you connect your INSTAX Pal directly to your INSTAX Link series printer via Bluetooth. Just like other INSTAX cameras, your images magically appear on print right after they're taken.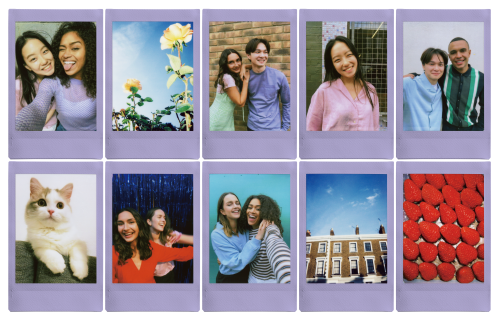 6. Multi-use ring: The detachable ring is a jack-of-all-trades – use it as a handy strap, a viewfinder, or even a camera stand for those perfect remote shots.
7. Make it personal: Record your own audio to set as the camera's Pre-shutter sound, adding a touch of personalization to every snap.
8. Colourful Choices: The INSTAX Pal comes in five charming colours: Milky White, Powder Pink, Pistachio Green, Lavender Blue, and Gem Black. Match your camera to your style!
9. Accessorize in style: Elevate your INSTAX Pal game with the INSTAX Pal Design Silicone Case, available in five colours, and get ready to introduce the world to "Soft Lavender" with the new mini film.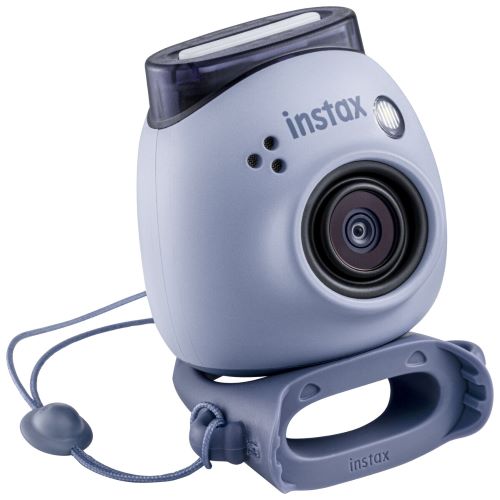 So, whether you're an avid photographer or just someone who loves capturing memories on the go, the INSTAX Pal is about to become your new BFF. Small, versatile, and loaded with creative features, it's the pocket-sized camera you didn't know you needed – until now!
Expected to be available for purchase on 5th October 2023, you can find out more information here - say cheese and let the adventure begin with INSTAX Pal!