Introducing Cozinest Deluxe, a new Irish based collective of sustainable, cosy and practical furniture and décor for children's interior design. Cozinest Deluxe is an initiative to inspire and encourage a different approach to modern parenting through the use of safe and stylish homeware products.
Kutikai Playhouse Desk, €700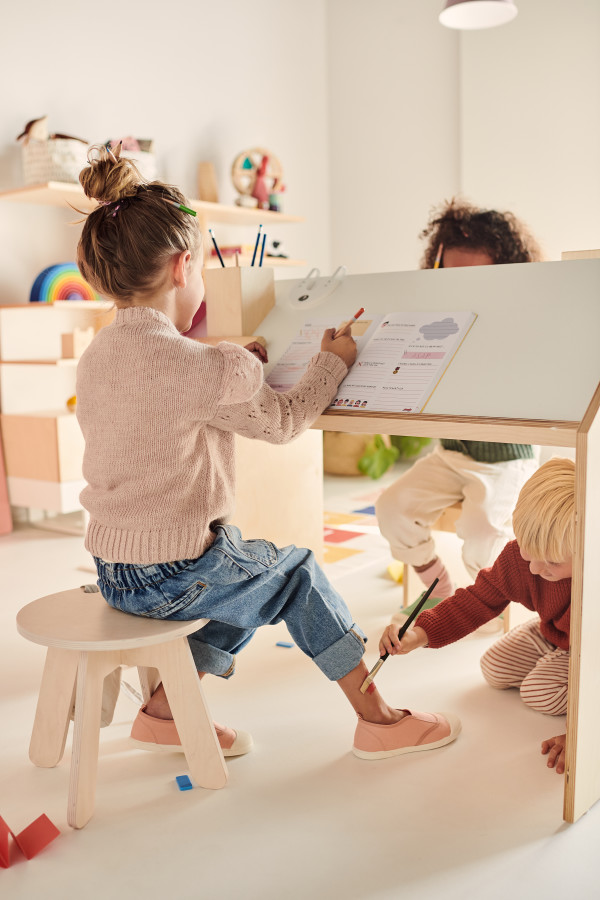 Inspire your child's inner artiste with this Playhouse Desk from Kutikai. This stunning piece of furniture is handmade and uses the highest quality birch plywood to be 100% ecological.
All of the products showcased on Cozinest Deluxe are of the highest quality with the intention to enrich children's lives and give them a safe space to grow. From organically made Teepees to contemporary treehouse bunk beds, Cozinest Deluxe assembles an incredible collection of environmentally friendly products from small businesses and creative designers from around the world. This carefully curated collection combines the familiar shapes of the outdoors with ingenuity and style, whilst retaining the familiar warmth of home.
Moimili Floral Teepee, €169
This gorgeous Moimili teepee is made from 100% cotton certified by OEKO-TEX so it's extra safe for the little ones. The floral five-wall Teepee is the ideal space for children to blossom and create in their own little worlds.
Moimili Circus Canopy, €159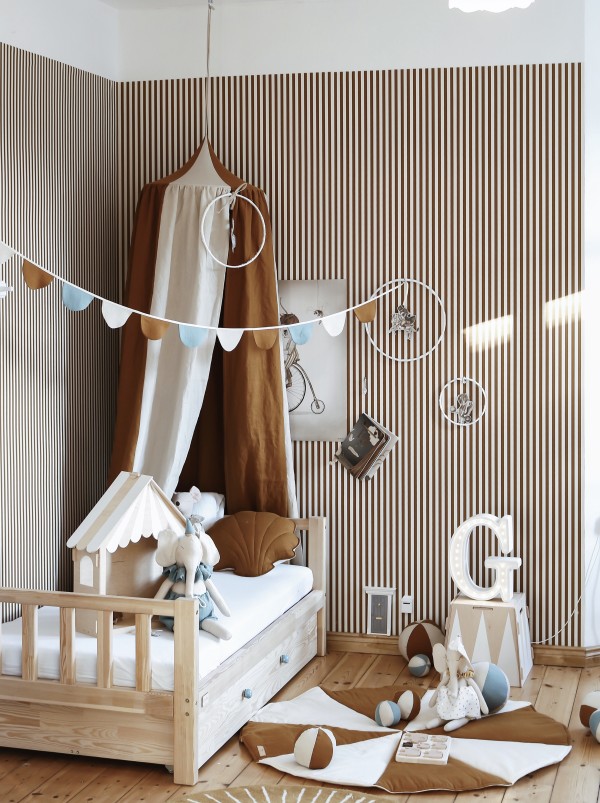 We love this Circus Canopy from Moimili that would add a fun pop of adventure to any child's bedroom. The canopy is made from raw cotton and Polish linen, and thankfully it can be easily removed and washed in case of any accidents.
Kutikai Pickaboo convertible crib, €1600, Pickaboo drawers €1750
This matching set from Pickaboo grows with the child and decorates the room in smooth and safe fashion. The omittance of handles creates a sleek appearance that will help prevent any bangs from the little ones running around.
Mathy by Bols Wagon Bed, €1813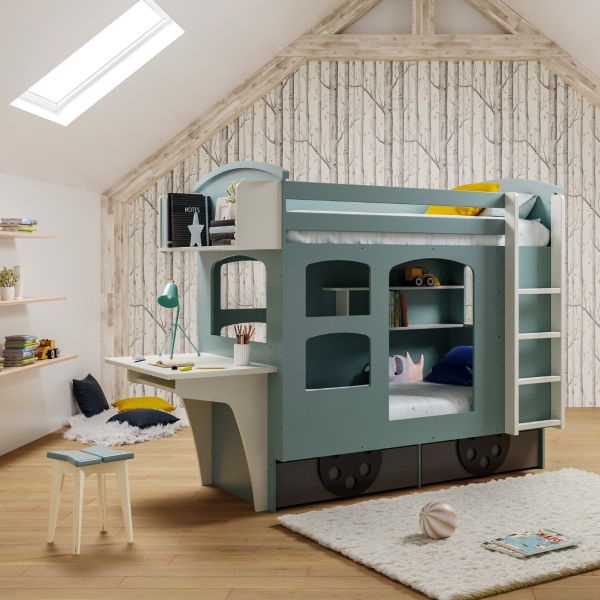 Inject an extra bit of fun into the bedroom with this stunning wagon bunk bed from Mathy by Bols. This wagon bed is made from pinewood and has an optional desk that will spark creativity and give the child space to progress in their studies while keeping the room neat and tidy.
Moimili Shell Mat, €85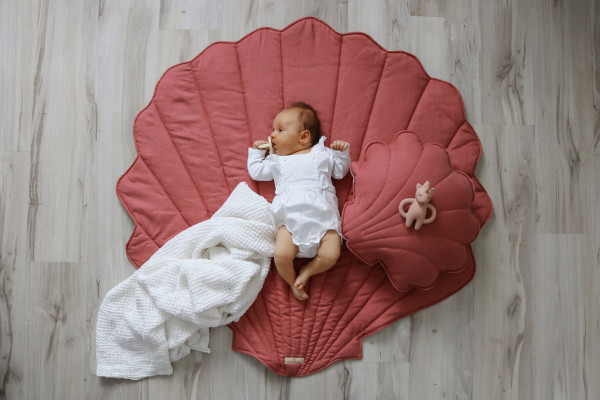 Bring the seaside into your home with this cute seashell Moimili mat that combines comfort and snugness into one. This natural cotton and linen mat is filled with insulation to make playtime that much comfier.
Mathy by Bols Treehouse Bunkbed, €3504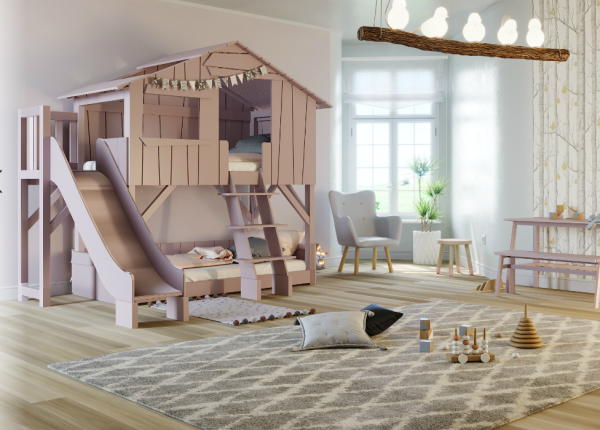 To have your own personal playground in your bedroom is every child's dream and this treehouse style bunkbed makes that dream come true in a safe and sustainable way. The Mathy by Bols treehouse bunkbed is made from certified Scandinavian wood from sustainably managed forests and uses water-based paints to ensure the safety of the children using it. To prevent disappointment, it comes in a wide variety of colours!
A child's room is where their imagination ignites, and their personalities begin to blossom. Being surrounded by engaging design and intriguing décor helps stimulate their minds and encourages them to grow. Cozinest Deluxe does just that in being an initiative to inspire and encourage a different approach to modern parenting.
Price ranges from €45 to €3,500, with free delivery on orders over €100. To shop the collections, head to https://www.cozinestdeluxe.ie/.