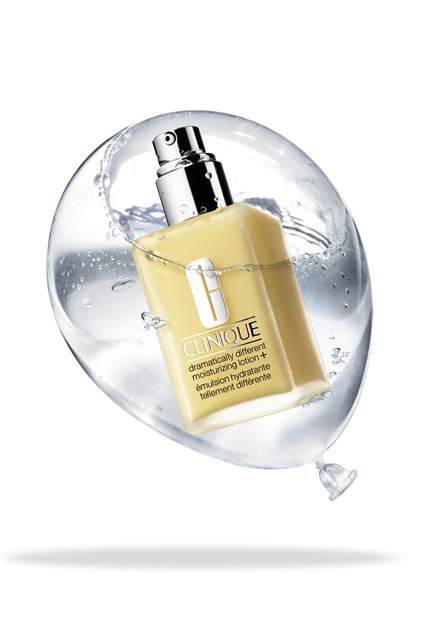 Here in the MummyPages HQ, we're big fans of Clinique's Dramatically Different Moisturising lotion (DDML). It's one of those great skincare products that once used a lifelong love is formed and we're obviously not the only ones who think so, there's one bottle sold every 4.87 seconds.
So we were delighted to hear that Clinique have just launched Dramatically Different Moisturising lotion +. Clinique have worked for six and a half years to effect changes and the results are quite impressive. DDML+ offers double the moisturisation levels and 54% improvement in skin's barrier strength.
New ingredients have been added to the classic mixture including glycerin which attracts moisture to the skin, urea which promotes the skin's own natural moisturising factor and hyaluronic acid which has proven effective in helping skin hold onto moisture for improved hydration.
The results are astonishing: Tested on 1,600 people across five countries, there is double the improvement in all-day hydration, and 54% improvement in your skin's barrier strength in eight weeks.
Allergy tested, oil free and 100% fragrance free.
July 2013