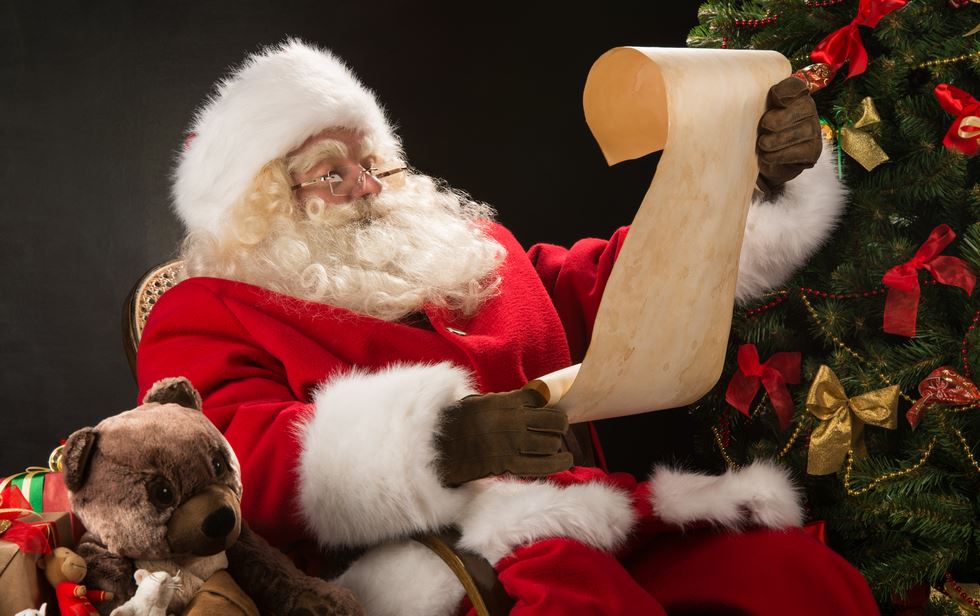 Now that the cold weather has well and truly settled in it's safe to say that winter is officially here.
And while it may seem like a long way off yet, Christmas is definitely one of those holidays that sneaks up on us when we're not looking!
While you might not be ready for the festive lights and the chaotic shopping, booking your Santa visit or Christmas experience now means you can relax knowing you've got one thing sorted.
This year, don't miss out on any fun happening this festive season and get booking!
1. Castlecomer Discovery Park, Co. Kilkenny
Here guests will be treated to a festive mulled wine on arrival while the Head Elf entertains the kids. You will then be guided to Santa's cabin where you will meet Mrs. Claus before finally getting to chat to Father Christmas. You will also be taken on a very special train journey through festive trees and over the stone bridge.
2. Causey Christmas Experience, Co. Meath
Causey Farm comes alive with a festive atmosphere! Here you will get to visit Santa's house and help Mrs Claus pack his bag for the big journey, slide down into the toy workshop, play with all the toys and visit the man himself.
3. Leahy's Open Farm, Co. Cork
Begin your journey through the mystical forest where you will find Mrs Claus baking cookies and scones in her little cottage. From there you will step into a magical land of fairies and elves, where you will be granted a special wish from the Christmas Angel and learn some tricks in Elf school. Finally, meet Santa Claus himself and have a little chat before his big arrival on Christmas Eve.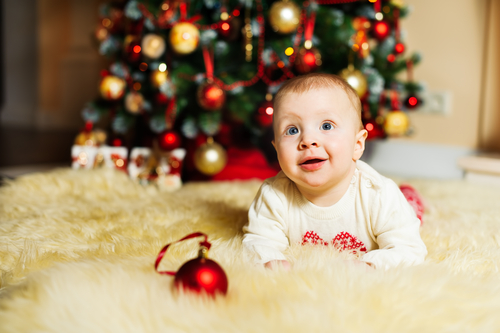 4. Christmas Island, Hidden Valley Holiday Park, Co. Wicklow
Experience the magic of Christmas this year with thousands of twinkling lights, Santa Claus, Mrs Claus, the Elves, Rudolph, The North Pole Express (Santa's magical white train), presents, activities, food and much more!
5. Santa Experience at Amber Springs Hotel, Co. Wexford
Children will delight in the festive sights and sounds of Christmas not to mention the aromas of hot chocolate, roasted marshmallows and chestnuts! Once you walk in the door you will be welcomed into a magically festive Santa experience with Mrs Claus and all the elves.
6. Christmas Wonderland at The Farm, Co. Cork
Full steam ahead for those taking the North Pole Express to Christmas Wonderland at The Farm, Grenagh, Co. Cork this Christmas!
The Christmas elves and fairies are working their magical powers to the last preparing Santa's Office and log cabin, the Elves' Workshop, Mrs Claus' Kitchen and the live crib at Christmas Wonderland, ahead of Santa's arrival at on Sunday, 29th November.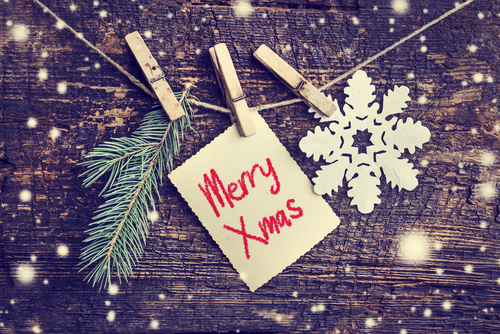 7. Green Santa at Belvedere, Co. Dublin
Santa will arrive at Belvedere House by boat across Lough Ennell, before heading back in time to his Victorian magical grotto. But instead of being dressed in red robes, the big man himself will be wearing the colours of times gone past - green!
8. Lisduff Santa Train, Co. Laois
The Santa Train will make its way through the Lisduff Adventure Farm to Santa's extra special Woodland Home where each child will receive a special present.
9. Rathwood Santa Train, Co. Carlow
The Rathwood Santa Adventure is Ireland's most popular Santa Experience and takes guests on an experience through the Enchanted Forest to visit Santa as he prepares for the most wonderful time of the year.
10. The Santa Express, Co. Waterford
All aboard the Santa Express at Kilmeadan Station and set off on an exciting 20 minute train journey along the banks of the River Suir. When you return you can meet Santa in his railway cottage to have a chat and make your Christmas wish. He may even have a surprise for you!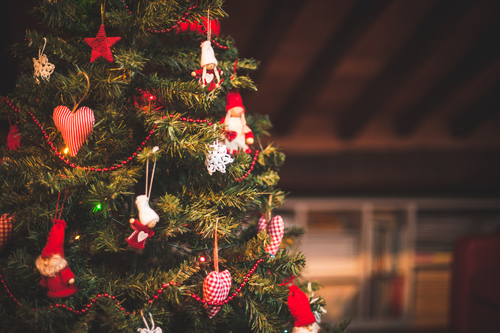 11. Winterval, Co. Waterford
Ireland's Christmas Festival is packed with seasonal events and unique activities, set in beautiful heritage sites around Waterford City. From Santa visits to ice skating, Winterval Express Train and Vintage Fair is one for the whole family - you better get your tickets quick before they sell out.
12. Santa at Bunratty, Co. Clare
Scrooge is back! Listen to the Christmas storyteller as he recalls colourful tales of Christmas long ago. You can experience a magical, festive atmosphere in a unique and traditional village setting.
13. Winter Wonderland, Co. Mayo
Parents can enjoy a delicious glass of mulled wine and kids a tasty juice while soaking up the twinkling lights, lush green garlands and tinsel trimmings spilling festively from every corner of Westport House. Kids will adore a special visit to Santa in his grotto, story-time by the fireside with Mrs Claus, sing-a-longs with the elves and festive face-painting to really get them in the Christmas spirit.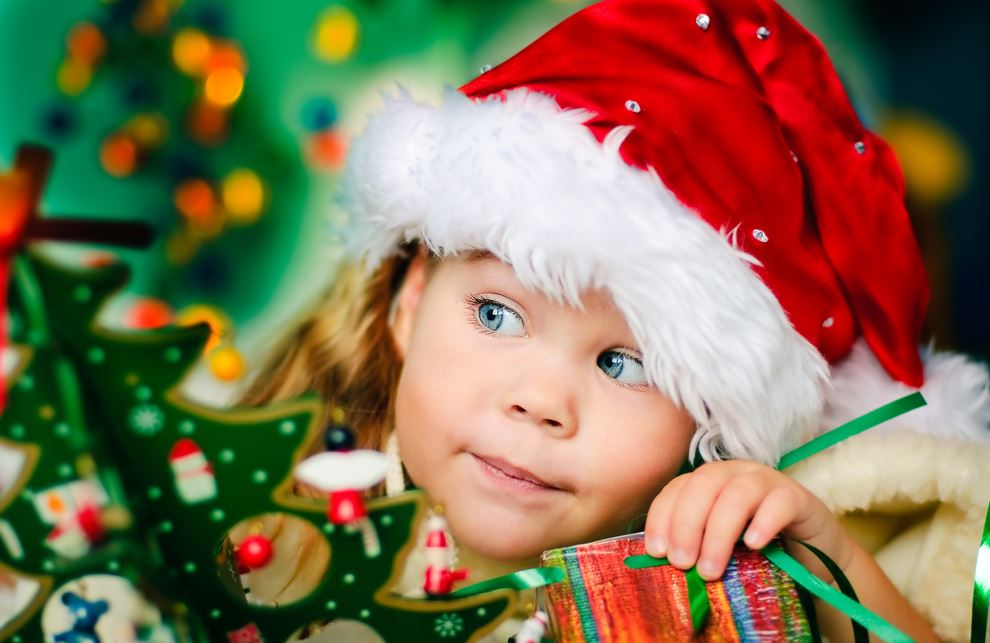 14. Donegal's Lapland, Co. Donegal
Donegal's Lapland returns in 2015 with a new purpose built visitors center and improved facilities!Shows will run from Saturday, 21st November until Wednesday, 23rd December 2015. Your son or daughter will receive a small gift from Santa, who will call out each child by name and give it to them personally.
15. Christmas Wonderland Glaslough, Co. Monaghan
Taking place on Saturday, 5th and Sunday, 6th December, kids will get to post their Santa list in a special mailbox and paint their own Christmas decoration at the elves' workshop. They will also go on a journey through Winter Wonderland where they will be entertained with majestic music before the Polar Express takes them to Santa's Grotto in the woods.
16. Santa's Polar Express, Co. Down
A warm welcome awaits in the Grand Ballroom, Santa's Holiday Lodge, where the Ticket Master will issue you with your tickets. The train will take you through the enchanting grounds of the Slieve Donard Resort and Spa before making its way towards Santa's workshop and grotto.

From movies and letter writing to Christmas stalls and stories from Mrs Claus, there will be lots to keep the kids entertained.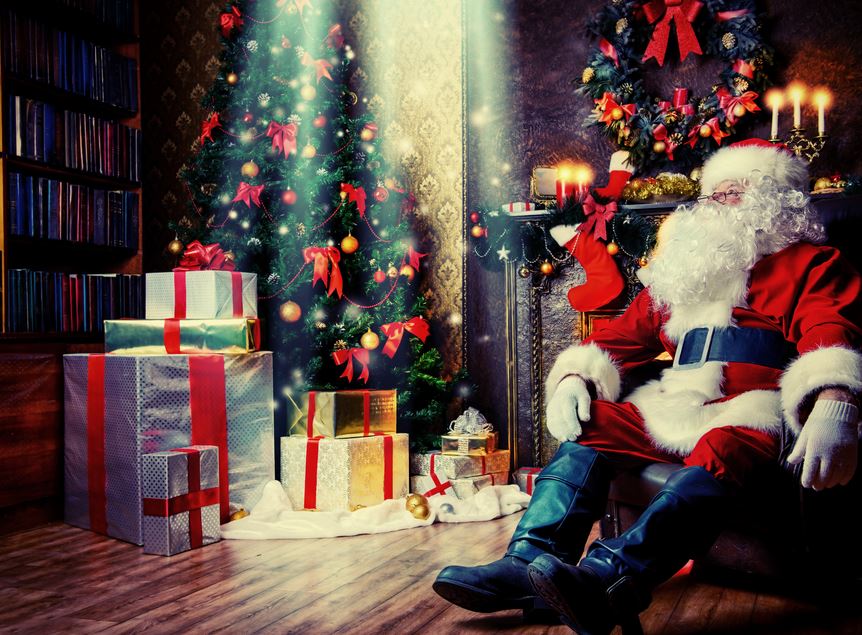 17. Cork North Pole Outpost, Co. Cork
Set deep in the woods on the Great Island near Cobh, Santa will visit the Cork North Pole Outpost every day from the end of November right up to the day before Christmas Eve. Set in a private 17 acre estate deep in the woods, The Elf Express runs daily from 29 November at Cuskinny Court to the Cork North Pole Outpost.
18. Meet Father Christmas at Hamleys, Co. Dublin
Join Father Christmas and his lovable elves at Hamleys for fun, magic and theatre at this very special time of year. I Met Father Christmas at Hamleys! is an extra special experience where children will enjoy up to one hour with Santa, take part in seasonal activities, enjoy delicious snacks and receive a special gift bag to take home.