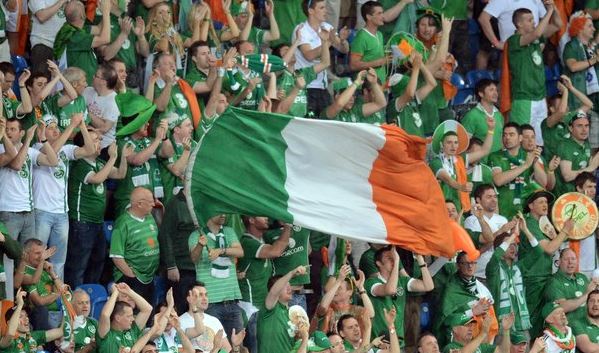 The Irish in France have certainly got a name for themselves for being the best fans at the Euros.
Whether it's having banter with French police, changing tyres or cleaning up after themselves, they know how to have good, clean fun.
And the latest video of a group of Irish men proves this once again.
Dave O'Grady took to Twitter to share a very sweet clip of a group of men singing Twinkle, Twinkle Little Star and Hush, Little Baby to a young child on a train to Bordeaux. The youngster was draped in an Irish flag and looked mildly bemused as the guys sang to her.
But the best part has to be when the lads told other passengers to be quiet – with one saying: "Shut up or we'll box the head off you."
Irish fans have fixed cars, cleaned up, made friends and still had time to sing this baby a bed time song! #COYBIGhttps://t.co/77wroqyHbT

— Dave O'Grady (@DaveOGrady1) June 19, 2016
Well done, lads – keep up the good work!
SHARE to wish Ireland well for Wednesday's match!