In a world of carefully curated Instagram feeds, with a renewed appreciation of artistic aesthetics, it has never been timelier to teach our children about the importance of creativity.
This is why we are so delighted to announce the inaugural National School Photography Awards (INSPA), an exciting children's photography competition launching nationwide this month.
Open to all primary schools throughout the Republic of Ireland, the INSPAs offer a wonderful opportunity to encourage and nurture a love of creativity in our children.
Brought to you by Image Masters Photography – in partnership with Dublin Zoo, The Alzheimer Society of Ireland and MummyPages – the competition has been organised to inspire and ignite a passion for creativity through photography, among talented young students.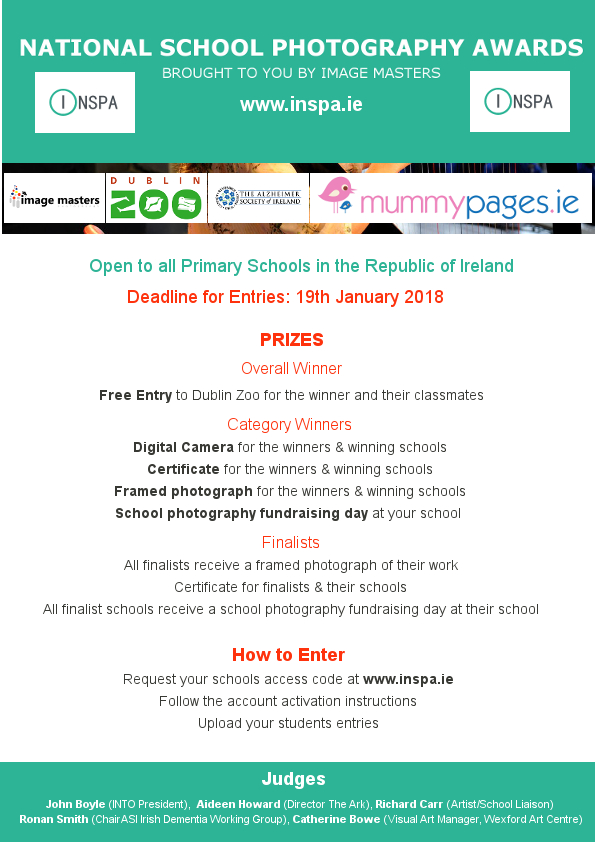 The campaign is aimed at encouraging primary school children to engage with digital technology and the creative process, by creating striking visual images with their camera.
The organisers also hope to increase engagement with digital art, and educate little ones throughout the country on the importance of the creative process. And, of course, fun is the name of the game!
Students are asked to capture and submit their image of choice, inspired by this year's theme: Making Memories. The inspiration behind the chosen theme is as lovely as it is important, with organisers hoping it will encourage little ones to make more memories to cherish for future generations.
So, what's on offer for the lucky winners? Well, let us tell you that it will be WELL worth their while applying!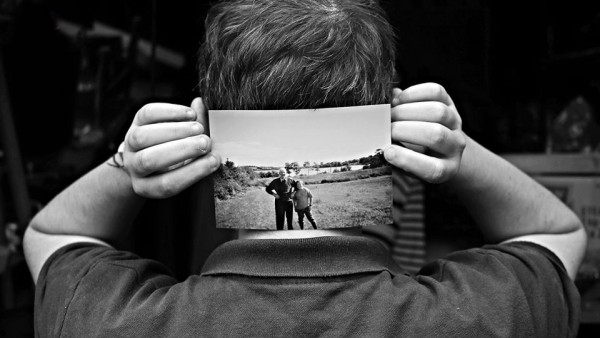 The range of fab prizes includes:
Free entry to Dublin Zoo (for the winner and their classmates)
Digital cameras (for winners and their schools)
Framed photos and certificates of achievement
School photography fundraising days in aid of a very worthy cause, The Alzheimer Society of Ireland
The entries will be judged by a national panel, and it couldn't be simpler to get involved. All you need to do is:
Go online to the INSPA website, at www.inspa.ie (perhaps best done by a teacher)
Request your school's access codes
Activate your school's account
Begin uploading student submissions to the account
The deadline for submissions is midnight on Friday, January 19, 2018 – so, while you still have a while to go, every great creative needs some time to get inspired!
Good luck!