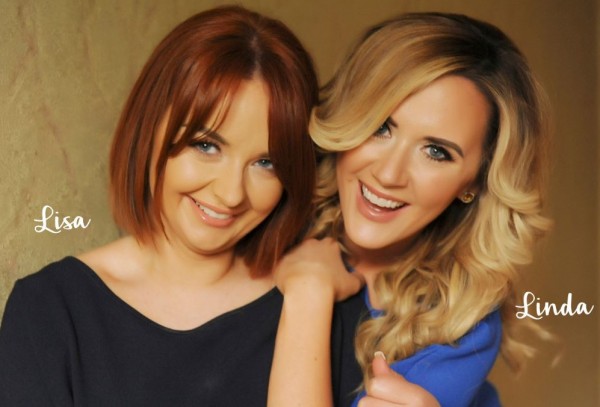 When we think of pampering and treating ourselves, a spray tan is usually slotted in there somewhere, whether it's for a special event or just to make ourselves feel ultra-glam. And, gosh, does it work!
Indeed, the idea of being surrounded by beauty products every day makes us believe that Lisa McDermott and Linda Stinson – the founders of the gorgeous Bellamianta tan range – breeze through their day.
Successful beauty entrepreneurs they may be, but actually, Irish mums Lisa and Linda are just like us – busy mums who are just trying to find that all-important balance.
It has been almost two years since the launch of Bellamianta, an Irish-based and manufactured range, and they have enjoyed amazing success. Indeed, the weekend that the signature mousse launched, Lisa and Linda found themselves sold out within days – and inundated with stockist inquiries.
It has been full-steam ahead ever since for both mums, as their line of 'affordable luxury' tanning products grows in popularity. So, with little ones to look after, how do they make it work?
"Finding balance between family and work is really difficult and can be impossible at times," the ladies told MummyPages.
"We think any mother – whether they work outside the home or not – juggles so much every day. We just become extremely good at prioritising and making lists!"
It seems the lists will only be getting longer, too. Now that Bellamianta is firmly in place as the favourite self-tan in Ireland (it's the country's number one selling luxury tan, beloved of influencers including Suzanne Jackson), Linda and Lisa have set their sights abroad.
"We plan on expanding Bellamianta carefully to other territories. We say 'carefully', because although we have huge international interest, it's very important for us to maintain the quality and integrity of the brand. So we will take our time and expand when it's right for us," they revealed.
It's not hard to see why Bellamianta products have become such firm favourites nationwide. Formulated using the 'cleanest' ingredients, Bellamianta's signature tan has been has built-in nourishment, to hydrate; and is also streak-free and extremely fast-drying – winning!
Once you have used a Bellamianta product, Lisa and Linda's motto makes total sense: "We didn't come to play the game, we came to change the game."
To find out more about the Bellamianta range, simply follow this link.