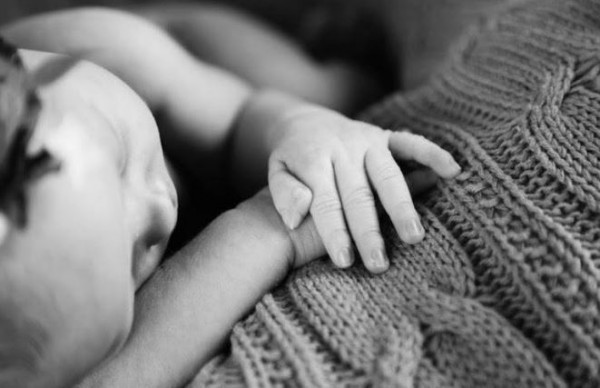 When Quincy Haidle was born four months ago, she had an extra thumb which, thanks to its shape, was described as a 'heart thumb'.
However, the description couldn't have been closer to the truth as this "anomaly" actually helped to uncover an underlying congenital heart defect.
Taking to the Love What Matters Facebook page, Quincy's mum shared her daughter's incredible story and how her extra thumb helped to save her life.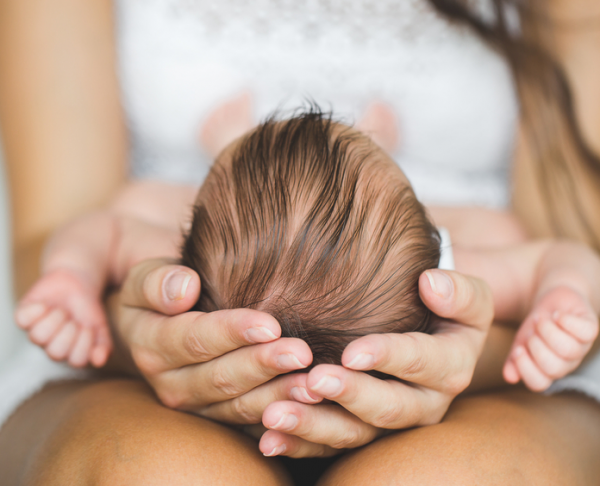 Describing her pregnancy as stressful, J. Haidle wrote how after giving birth they were happy to put all the past few months of anxiety behind them – sadly, their journey was not yet over.
"Four months ago I gave birth to a beautiful baby girl. We were ready to have her here, and have the stressful pregnancy behind us! Little did we know, our journey was just beginning," she wrote.
"Quincy has an extra thumb, which now we realise was a blessing in disguise. If she wouldn't have had this anomaly (along with her missing kidney), they never would have sent us to see a geneticist who referred us to a cardiologist.
"It was at her first cardiology appointment that we found out she has a congenital heart defect that will require surgery."
Nicknaming her daughter 'the heart warrior', Quincy's mum described her little girl as strong and beautiful as she admits feeling "very fortunate" that she is mum to such an incredible baby.
"She is such a strong, beautiful baby and we feel so very fortunate that she is ours.
"When Liv saw her thumb for the first time, she told us it was her heart thumb. If we would have only known how right she was! Quincy is our little heart warrior!"
Do you have an incredible story that you would love to share with us? Click here and you could be in with a chance of winning €250.
SHARE this amazing story.