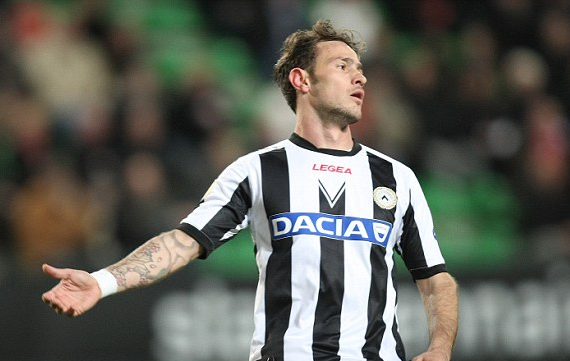 Italian football player, Antonio Floro Flores has decided to expand his family by hoping to adopt a baby that was abandoned on a train near Naples, Italy.
Antonio is already a father to three kids but he was so touched by the story of the baby boy that was abandonded in a railway car, that he contacted authorities and asked could he provide a home for the child.
The football player responded to claims that he was hero on Twitter: "After seeing little Francesco, we followed what our hearts dictated. I am a father before being a soccer player, but certainly not a hero!"
The newborn baby was discovered on March 16 in a bag stashed under a seat on a train that was travelling from Naples to Baiano.
The baby boy was estimated to be about 3 or 4 days old when he was abandoned and was transported to a local hospital for evaluation. The hospital decided to name the "healthy" baby Francesco after the pope.
Local authorities attempted to contact the birth parents of Francesco but were unsuccessful.
Antonio and his wife hope to make Francesco apart of their family but have insisted they will be following adoption procedures to a tee.