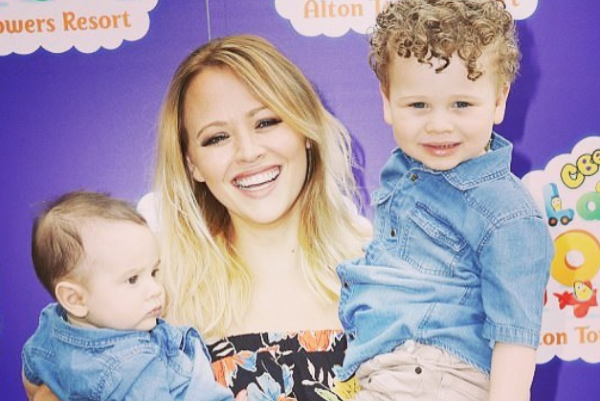 Former Girls Aloud member Kimberley Walsh has opened up about her struggle to breastfeed. The doting mum got extremely honest about the topic during her appearance on Giovanna Fletcher's popular podcast Happy Mum Happy Baby.
Kimberley is a mum to two darling boys-two-year-old Bobby and one-year-old Cole- but things haven't always been easy for the Can't Speak French singer.
Kimberley admitted that she struggled with breastfeeding, explaining that there were times when the boys just wouldn't take her milk, "When they're not feeding, it's so terrible."
"Some of the nights me and Justin had - literally him squeezing the milk out of me literally two drops into his mouth," she revealed.
Things finally started to work out for Kimberley, "We got there in the end. Once they were feeding, they were growing," she shared.
However, it took months for The Promise singer to pass those hurdles, and once she got over them, new ones cropped up.
Many mums may struggle with breastfeeding in public, for a variety of reasons, but Kimberley revealed that she feared to breastfeed in public in case she was recognised.
"You wish you were anonymous. You don't want someone looking over and thinking: "Is that Kimberley's boob?" I was envious of my sister and friends who used to whip it out," she shared.
Luckily, once Kimberley welcomed her second son Cole, the fears faded, "I just thought who cares? It's just a boob."
We love how honest Kimberley is!