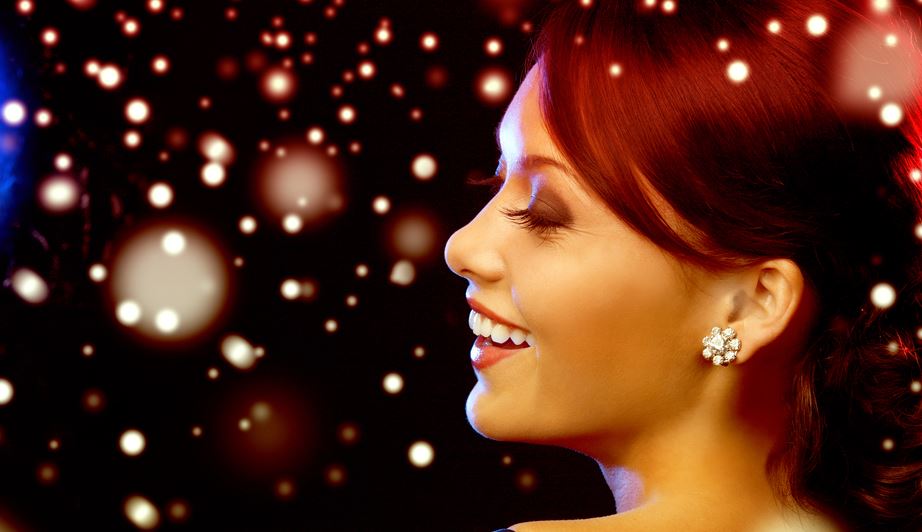 With office parties, liquid lunches with the girls, Christmas day and New Year's Eve, December is definitely the biggest party month! And even if you only make it out to one of the above you'll need to be on top of your make-up look.
While the festive season is all about magic and sparkle, when it comes to your make-up you should try to focus on one area of your face.
Here are five trends to stick to this Christmas:
1. Highlighted skin
Give your face a dewy glow by dabbing a little highlighter along your brow and your cheekbones – keep your make-up natural to make it really work for you.
2. Sparkling eye shadow
It just wouldn't be a Christmas night out without a little sparkle. Choose a dark eye shadow with a sparkle or even enhance matte tones with loose glitter – just dampen your brush first to stop it going all over your face.
3. Red lips
Red lips will always be in and are the ultimate festive make-up look. As long as you keep your eye make-up and foundation muted you can't really go wrong. you can choose anything from a dark red to even a paler pinkish shade.
4. Glitter mascara
Why not add some drama into your life with glitter mascara – you'll only ever get away with it at Christmas! Blue, navy and black are always good options, and would be ideal for the office party.
5. Warm blusher
Give your face a sun-kissed look with your blusher. Choose a warm mix of pink and red and take it from the apple of your cheek right up to your temple – you're ready to go!
Top tip: Choose one or the other; red lips or sparkly eye shadow, highlighter or blush – a little goes a long way.