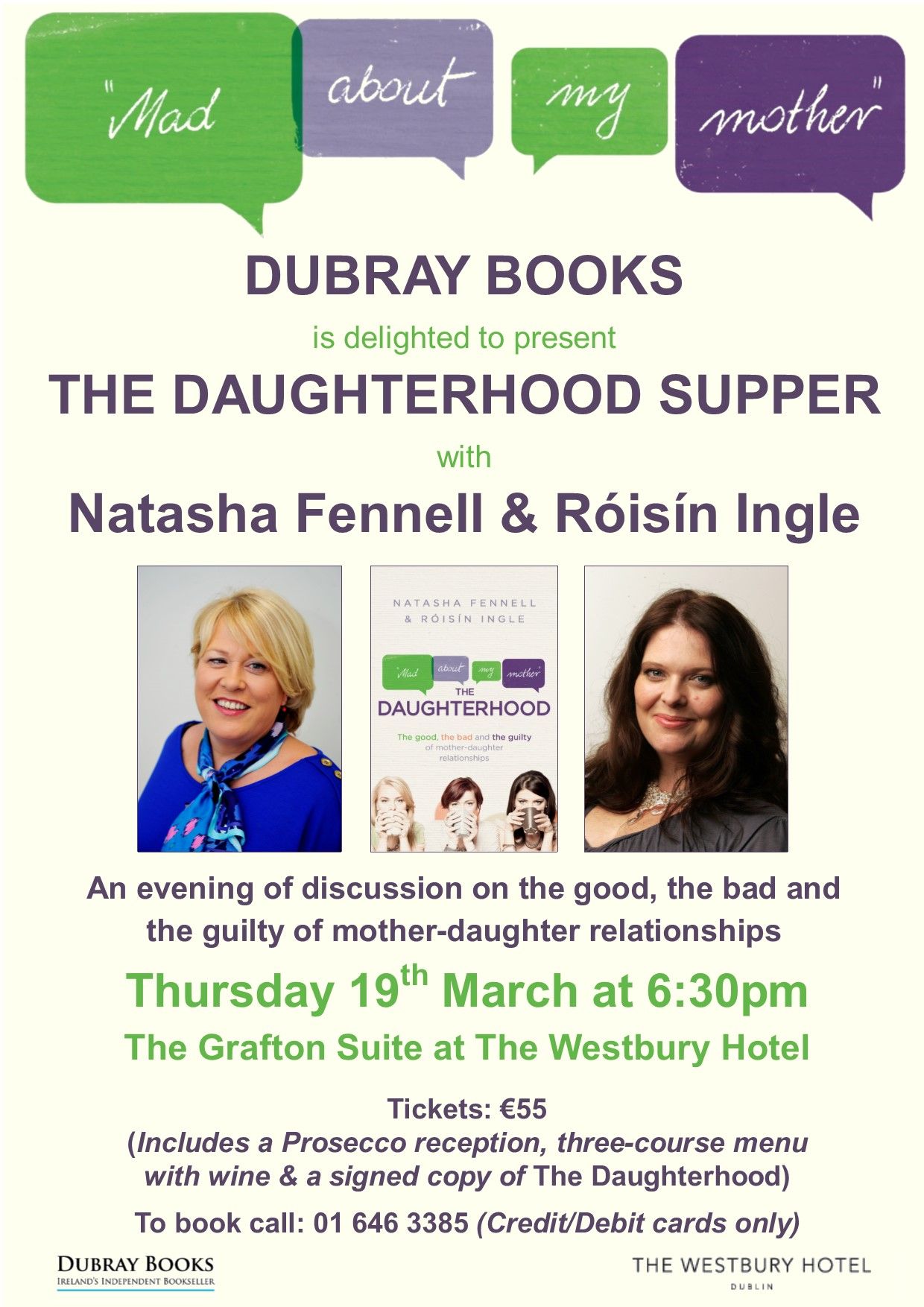 Do you have a story about your mum to tell? Or would you just like to spend an evening laughing and sharing with strong, interesting Irish women?
To mark the launch of Róisín Ingle and Natasha Fennell's new book, The Daughterhood, The Westbury Hotel and Dubray Books are hosting a must-attend event on Thursday, 19th March 2015.
The Daughterhood Supper is the perfect chance to gather the women in your life together to celebrate the most influential relationship in everyone's life – their relationship with their mum.
For just €55, you'll enjoy a three-course meal with wine, a Prosecco reception and a signed copy of The Daughterhood, as well as an enlightening discussion led by Róisín and Natasha, all in the beautiful surroundings of The Westbury Hotel.
The idea for the book came to Natasha Fennell after her mum was diagnosed with a progressive illness and Natasha reflected on their relationship. Knowing just how important being a daughter is, she and Irish times columnist, Róisín Ingle, joined forces with other women to share stories of their relationships with their mums. The Daughterhood is a collection of these stories and memories – the good, the bad and the guilty – making it a wonderfully emotional, humorous and poignant read.
The Daughterhood Supper is being hosted to give women of all ages a chance to share their own experiences of being a daughter. Listen and relax in the elegant surroundings of The Grafton Suite – you can even make it a girls night out and gather your sisters and friends.
The event begins at 6:30pm, Thursday, 19th March 2015.Tickets for The Daughterhood Supper are now on sale with a booking fee of €55 per person. Call 01 646 3385 to reserve your place – spaces are limited, so booking is essential.