Freddie is a very bright and social child, so why have chosen homeschooling?
Why I opted to homeschool
We have considered this for a number of years. But have always believed that children will learn more at school, both socially and educationally. Our preference actually would have been a private school, but as money is an issue, we have opted for homeschooling.
He is above average academically, and I feel that the school do not push him enough. This is not a reflection on the school, however. There is no way one teacher could individually teach all children to their own personal level. But I can.
What qualifications do I have for homeschooling?
Absolutely none. I am not a teacher. I do have a degree in business and finance but that was over 20 years ago. Now we have started this journey I have access to numerous educational platforms. Where I can print out worksheets and the curriculum. Interestingly one of these at least is also used by teachers for lesson planning. The main one I enjoy currently is Twinkl it has so many worksheets and ideas it is perfect for both teachers and home educators.
What is the law on homeschooling?
The law in the UK states that:
You must make sure your child gets a full-time education that meets their needs (for example if they have special educational needs). You can send your child to school or educate them yourself.
Children must get an education between the school term after their 5th birthday and the last Friday in June in the school year they turn 16.
How will I socialise my child when he is homeschooled?
This is often a concern for parents, but for us, it was not an issue as our son already had friends from school. However, if this was not the case, there are so many home education groups in the UK that you can socialise your children in.
We live in a small village in the UK, and already has lots of friends he had previously made at school. We are arranging lots of after school play dates.
Also, I have already connected with a number of parents locally who home educate their children. So we will be arranging times to meet up with them soon. Freddie loves being with people and already attends lots of out of school activities. He currently does rugby, theatre school, swimming and cubs. So this won't change.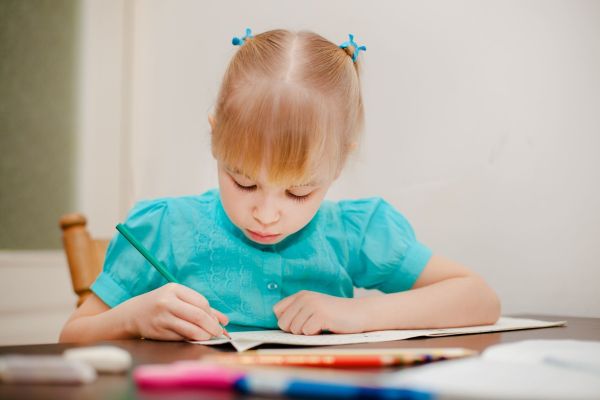 Will I teach the curriculum?
Quite a lot of home educators don't, and there is no requirement to do so. It is not regulated, and no exams are required. However, as Freddie has already shown an interest in going to university. He will be following the curriculum and taking GCSE's and I will find SATS papers that we will do.
How have I changed my house to make it more suitable for homeschooling?
I work from home as a full-time blogger, so I have just adapted my office to make space for Freddie. I have a desk, and Freddie now has his own desk.
On the walls, we have a massive map of the world, which shows population, flags and currency for each country. We have added cork tiles to the wall for when we do a topic. This months topic is Mauritius as we are going there in three weeks time. There are also motivational posters on the wall.
If you are thinking of home education, I would absolutely say go for it.
You can check out all of the blog posts I have written on home education and there is even one with over 60 free or cheap resources that are readily available.