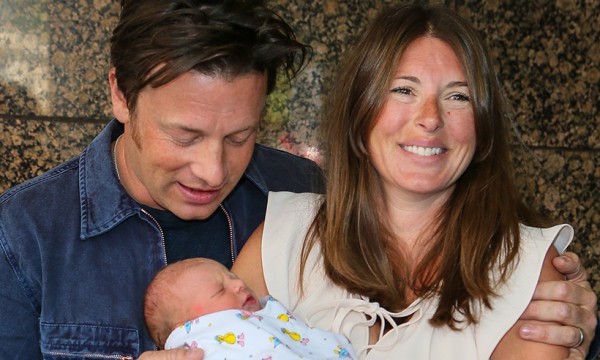 At just one week old, the latest addition to the Oliver family is already winning over most of his dads 4.7 million followers.
Jamie Oliver took to Instagram yesterday to share a gorgeous snap of his son's first bath.
And remaining tight lipped on his name, the proud dad said he was enjoying time with the newborn before he must go back to work.
"Sweet little fella, 8 days old, I can never get over how small they are, his hands are as big as my thumb," Jamie captioned the pic.
"He wouldn't let go as he had his first proper bath.
"All good making the most of time with the family before I go back to work soon. Big love JO X".
The little boy was born last week and his mum and dad have been busy sharing pictures of their newborn son ever since.
Jamie even 'hacked' Jools' Instagram account to share an adorable snap of her trying her best to catch some rest saying:
"Bless them both sleeping and exhausted together I can't tell you what a wicked mum this chick is..... Big love to all the mums out there it's hard graft amazing."
This is the fifth child for Jamie and wife Jools who are also parents to Poppy Honey, 14, Daisy Boo, 12, Petal Blossom, six and Buddy Bear, five.
And with names like those, we're excited to hear what the pair decided to name their second son.
SHARE if you can't get enough of baby Oliver.