If your households are anything like ours, you probably have a container dedicated to holding those odd bits and bobs that have fallen off/ out of your children's toys and games. You have also probably found that you have accumulated quite the collection of odd jigsaw pieces, in particular, and have held onto them in the hope that one day, you will be able to slot them back into their rightful place!
Well, for those of you hoarding these old jigsaw pieces, we have a wonderful and fun idea for giving them a brand new purpose. Rather than keeping them stored away, why not use your old and odd jigsaw pieces for a fun new craft project for you and your child to work on together?
Use the pieces to create a 3-D effect collage drawing, keeping the picture simple and gluing the pieces on to add a splash of colour. This will really get your little one's creative juices flowing, and they will enjoy adding a different layer of texture to their artwork. The finished product is a unique piece that can be framed and hung up to add some colour to their bedroom wall!
If you're feeling very adventurous, why not come up with a theme or concept with your little one, and do a super-size version of the jigsaw collage on a canvas? This would make for a wonderful wall hanging for a child's bedroom, or a thoughtful and creative gift for a family member.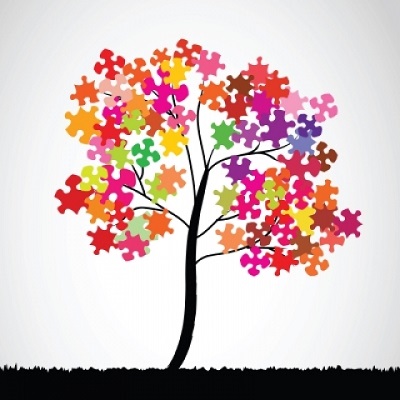 Images via Pinterest