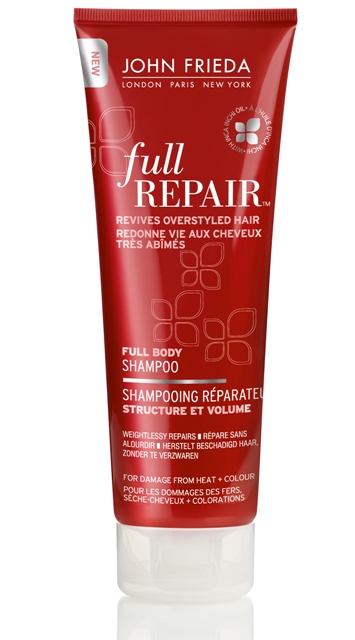 Now the summer is well and truly over, you might find your hair is a little worse for wear. Summer tend to mean lots of styling…curls to match your new maxi dress, and straightening to control your summer frizz. Then there are trips to the swimming pool with the kids, family beach days and summer holidays…all of which can take its toll on your tresses. Your hair may now feel dry, over-worked and damaged heading into winter.
So if you need to get your hair back into shape, we recommend you try the Full Repair range from John Frieda. It's the perfect product for women who love to style their hair, and mums who just need a bit of hair therapy without visiting the hair salon.
Full Repair will transform and repair the look and feel of your hair to create a full-bodied, healthy looking style with natural movement. The range contains Inca Inchi oil, a lightweight micro-oil rich in Omega-3. This renews traumatised tresses, so you will be left with silky, soft and healthy hair.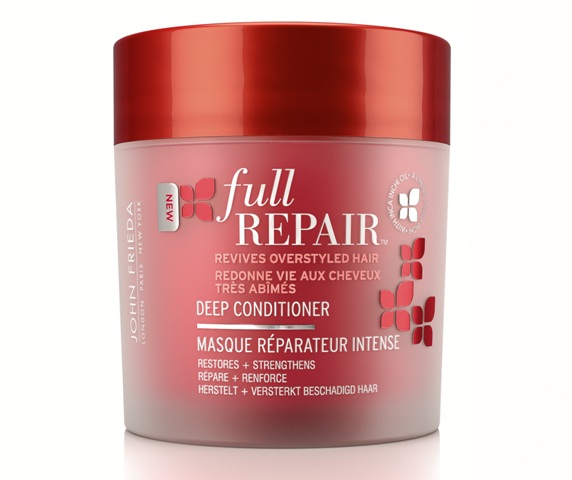 What we really love about this range is how light it is on the hair. We often find damage treatment products to be heavy, weighing down your hair so it lacks body. Full Repair lightweight formula has been designed to achieve a weightless, smooth style.
Included in the range is a shampoo (€6.31), conditioner (€6.31), deep conditioning mask (€7.03) and infusion drops (€7.03). These products will treat your hair while allowing you to continue styling. So now with John Frieda you don't have to sacrifice your style to have healthy hair.