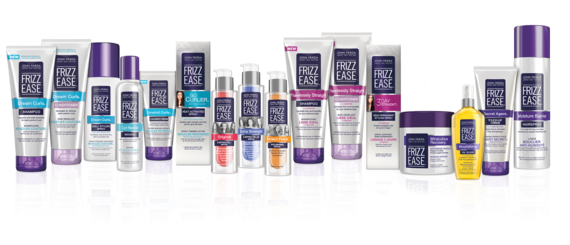 A lot of mums suffer from frizzy hair and it can be a nightmare to deal with; thankfully, there are lots of ways to help control the frizz.
To help sufferers, John Frieda has introduced a new look Frizz Ease collection that
offers an even broader range of products to combat frizz and help you achieve your desired hairstyle.
The products are formulated to ensure your hair feels polished and controlled at all times, the multi award-winning John Frieda range enables women of all hair types to have super smooth, gorgeous hair.
Products include John Frieda Frizz-Ease Go Curlier Heat-Activated Spray to create and tighten curls for a bouncy, salon-smooth style that lasts up to 48 hours. This heat activated spray helps create long-lasting curls that are defined yet soft to touch. Formulated using a proprietary polymer combination for flexibility, it is perfect for those who wish to encourage the natural curl in their hair.
The John Frieda Frizz Ease Unwind Curls Calming Crème calms and loosens curls for a softer, salon perfect style that lasts all day. Designed for women who want to relax their natural curls for a looser wave, this crème unwinds curls adding length to curly hair. Hair is left feeling conditioned, soft and healthy, whilst controlling frizz.
The new Frizz-Ease Nourishing Oil Elixir nourishes each strand and blocks frizz for visibly healthier hair. Enriched with argan oil for added hydration, this oil works to repair hair for added styling ease and manageability. Simply apply in mid-lengths and ends to experience healthier looking hair.