The experts at Johnson's Baby know the best starts begin with a good night's sleep and that means the reassurance of routine, the gentlest touch and skincare comfort with cuddles and hugs. A good night's sleep gives all our little ones the room to grow.
The team at Johnson's ambition is to help give all children the best start and that's why they are supporting Children's Health Foundation Temple Street with a donation of €20,000 to its life-saving equipment fund. Children's Health Foundation Temple Street raises money to provide world class care and pioneer new treatments and cures for childhood illnesses. With over 145,000 patient visits to CHI at Temple Street every year, the team at Johnson's Baby is proud to support Children's Health Foundation Temple Street, giving hope to young patients and their families.
As you care for your baby's skin, from morning to night, at every bath time or massage time in between, you choose gentle with Johnson's Baby, the brand helping to send support and hugs to Temple Street, providing much needed funds to help improve the lives of our littlest heroes.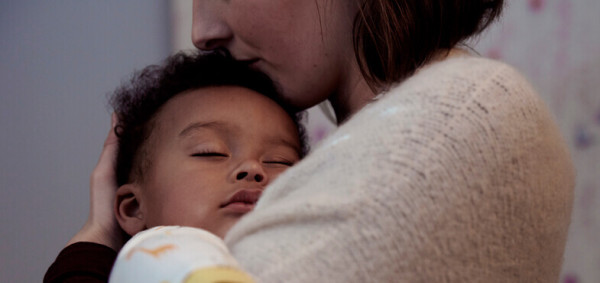 In the world of babies, the team at Johnson's helps in many practical ways through ongoing research and science. In fact, 90% of the world's baby skincare research used across the industry comes from the experts at Johnson's. Continuously learning about babies and their skincare needs, there's also a whole lot of love and science going into every bottle. With over a decade of scientific partnerships with behaviour and sleep experts, the team at Johnson's Baby truly understand how important a good night's sleep is to the overall health, cognitive ability and the mood of your little one, as well as the happiness of the whole family. Over 300,000 baby sleep profiles were evaluated in identifying the importance of multisensory bedtime rituals, leading to the development of the Johnson's 3-Step Bedtime Routine.
Johnson's 3 Step Bedtime Routine is clinically proven to help your baby sleep better* and includes bath time and massage, bedtime rituals that are key to baby's happy healthy development. When done regularly, these rituals, along with cuddles and hugs at quiet time before bed, will help your baby learn the cues that it's time for sleep.
Step 1: A good night's sleep can start with a warm bath in the wind down towards bedtime. Johnson's Bedtime Bath features a No More Tears formula, as gentle to the eyes as pure water. With soothing NaturalCalm essences, the mild formula gently cleanses to leave delicate skin feeling healthy and comfortable for bedtime.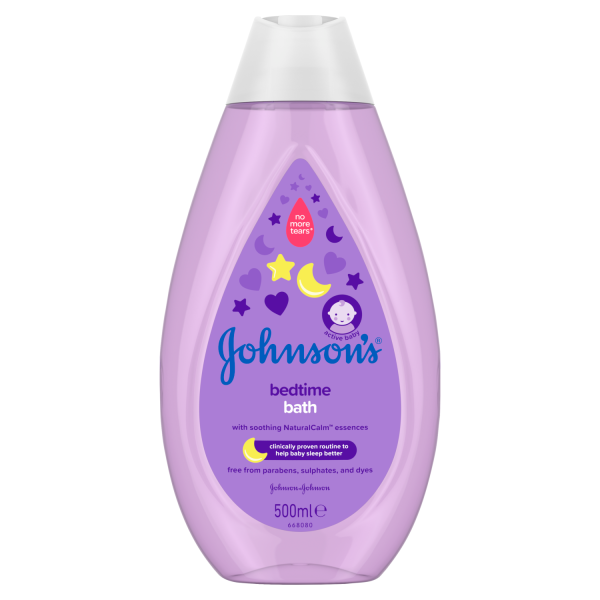 Step 2: Follow bath time with a gentle massage using a suitable lotion such as Johnson's Bedtime Lotion. Gentle and loving touch can help calm and relax baby before bedtime and the clinically proven mildness formula is specially designed for baby's delicate skin, moisturising to leave skin feeling healthy.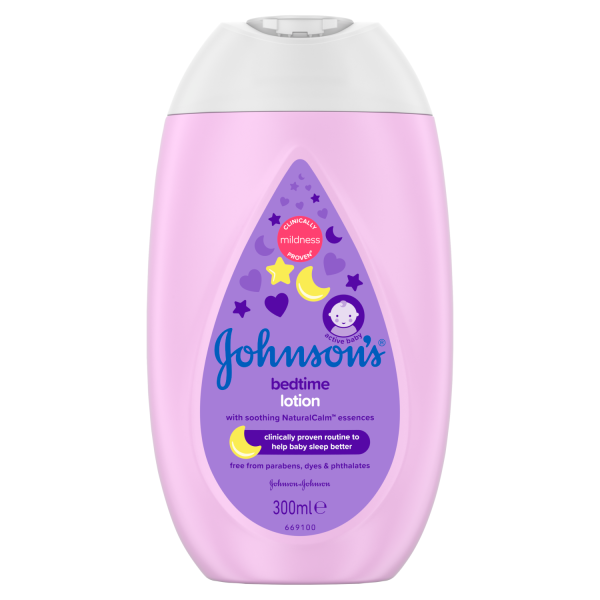 Step 3: With baby dressed for bed, it's time for hugs and quiet time. Keeping the atmosphere calm and the room cosy and perhaps reading a book in soft tones will help baby get drowsy. This step is important as baby is put into the cot while sleepy but still awake and learns to fall asleep independently so they can also learn to self soothe if they wake during the night.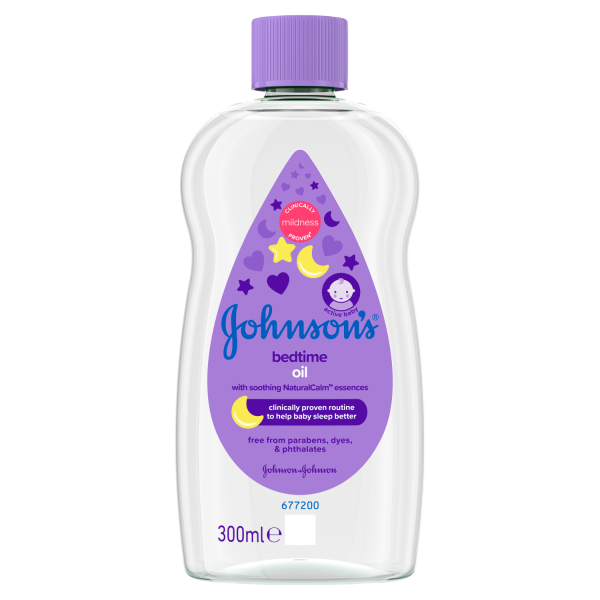 Whatever path our littlest heroes will eventually take - our future doctors, nurses, scientists, artists, teachers or carers - the best starts on that journey begin with a good night's sleep. The unique 3 step routine from Johnson's is clinically proven to help babies and toddlers sleep better in just one week*. That's a whole lot of science to take in at bedtime but with the Johnson's Baby Bedtime Range creating that evening routine is a whole lot simpler. Because when babies sleep better, their parents sleep better too.

Be gentle with their dreams and ambitions and choose gentle with Johnson's Baby. Johnson's Baby Bedtime Range is hypoallergenic, paediatrician and dermatologist tested, and is free from dyes, parabens and sulphates. Johnson's Baby Bedtime Range includes Bedtime Bath, Bedtime Lotion, Bedtime Oil, Bedtime Shampoo and Bedtime Wash. The range retails from €3.89 to €4.49 and is available from Tesco, Dunnes Stores, SuperValu and pharmacies nationwide.
*Routine consists of bath, massage and quiet time. Tested on babies 7months+. 1 week+ use.
A donation of €20,000 from Johnson's will go towards the life-saving equipment fund at Children's Health Ireland Temple Street in May 2021.